[stag_intro]Until several years ago, I would never have made the connection between Coed y Brenin and trail running. But everything changed when commentator and Salmon community manager, Matt Ward created the sell out race, Trail Marathon Wales and subsequently the UK's first bespoke trail running centre, Run Coed y Brenin. Which is interesting because Coed y Brenin's primary claim to fame is that it also happened to be the UK's first dedicated mountain biking trail centre.  So, on 9th day of our National Park MINI adventure, we thought we'd check it out first hand – and get soaked in the process.[/stag_intro]
Silence speaks words as Dave and I look at each other with apprehension, only to continue to staring out of the windscreen in open-mouthed wonder.  Having been stationary for a few minutes, the windows of the MINI had slowly begun to fog up, an indication of how long we'd been inside the vehicle whilst we built up the courage to open our doors to the flood gates that awaited.
This might have something to do with the fact that the rain was beating so hard on the roof of the car, that we could barely hear our own thoughts, none of which were particularly positive with regards to going for a run. Which was slightly ironic considering how much both of us had been looking forward to coming to Coed y Brenin in the heart of Snowdonia National Park.
Our original plan was to do a mixture of mountain biking and trail running, taking advantage of the two aspects that makes Coed y Brenin unique. But that was before we awoke this morning in our B&B to a torrential downpour of rain, one that would continue for 24hrs.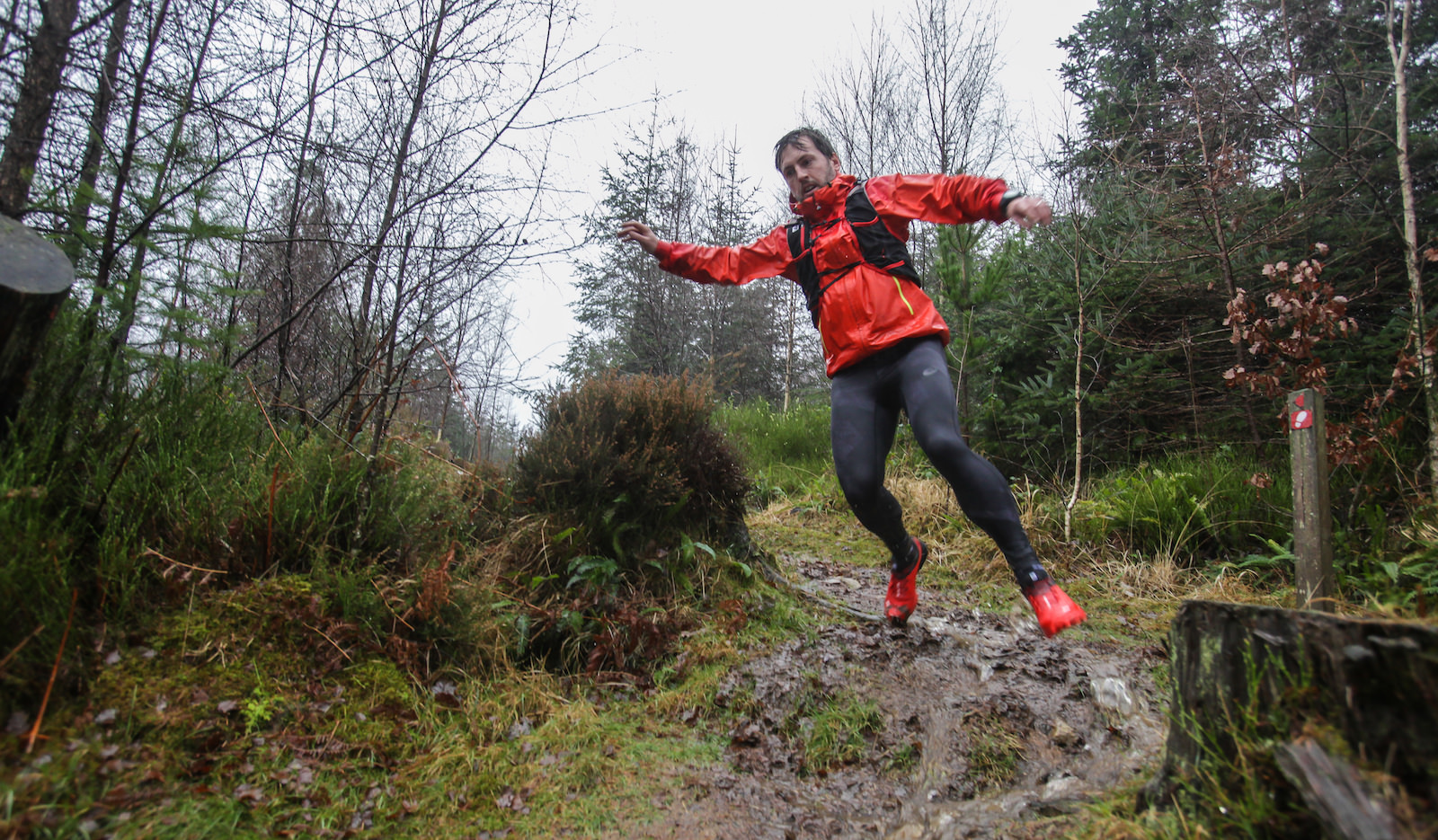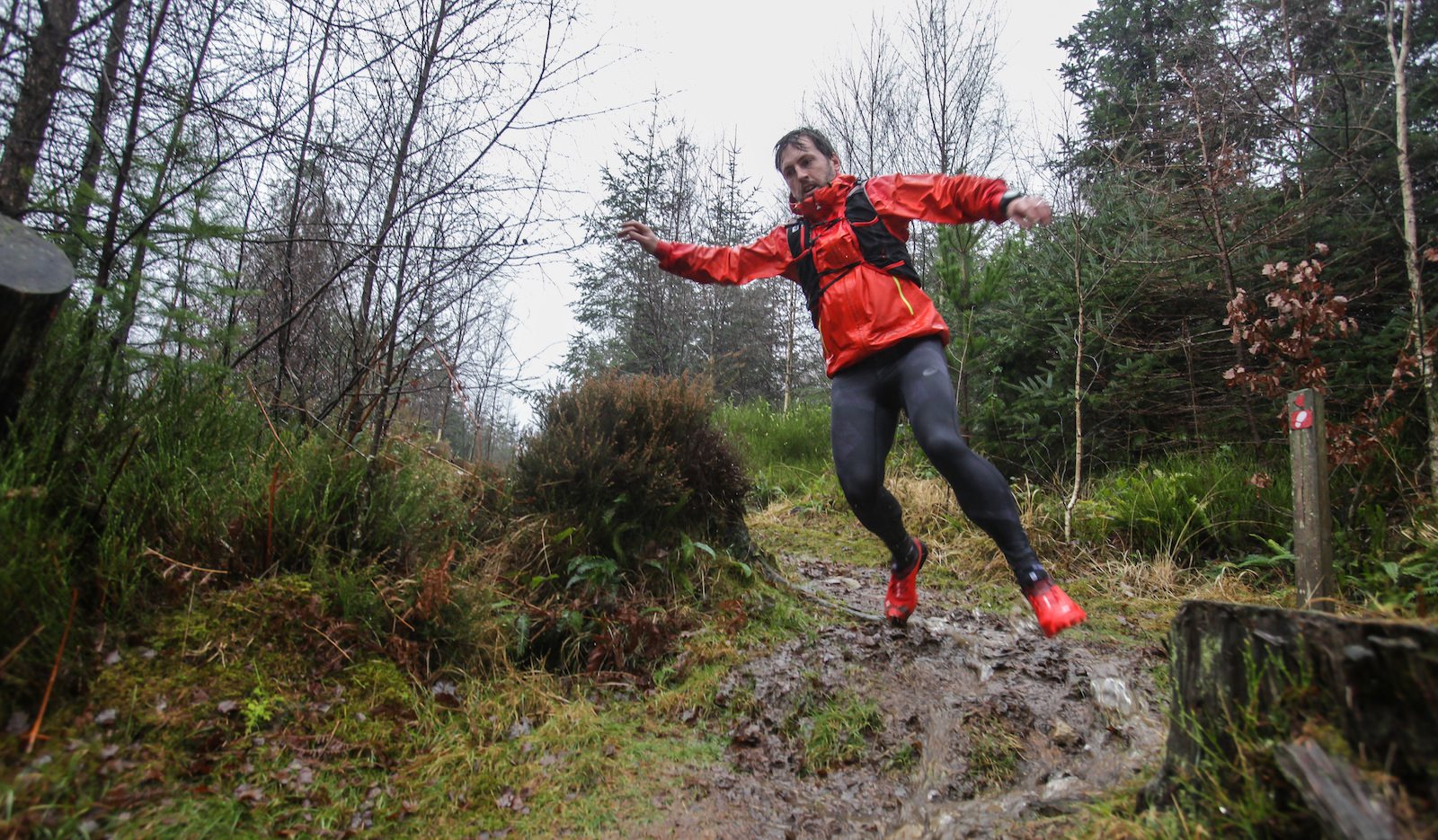 Your skin's waterproof, even if your shoes aren't
When you look out the window and see it's raining cats and dogs, it's so easy to say 'I'll run later on' or  more likely, 'Perhaps tomorrow?' And when you're sitting in a car park in the middle of a torrential downpour, and there's a warm and welcoming cafe only a few minutes away, why would you go out. Is it that important, you might ask?
However, I would now argue that running in the rain is one of the most invigorating experiences that you can have on two feet. But if you really want to up the ante, then go trail running in the rain. It doesn't get any better.
It's natural that we don't want to get our shoes wet. Which would make perfect sense if you need to wear them for the rest of the day. But when you're only going running for a few an hour or two, then there should be absolutely no reason to worry. In fact, once you let go of this fear, you'll enter a new realm of running euphoria. And from that point on, you'll never look back.
If you're a fan of Salomon Trail Running gear, then you'll love the shop that Matt Ward has created. It also stocks almost all of the S-Lab range, their professional go faster trail kit. But the really fab thing about the shop, and what attracts people from miles around, is the fact that it has a demo shoe centre. You can go for a run in one of their Salomon shoes for free, for up to an hour. Any more than that, you pay them a fiver.
There are 3 or 4 way marked trails to choose from, from 2.7 miles up to a half marathon. And every single one of them is fantastic single track that will have you salivating at the mouth for more. I'd recommend the Gold Rush trail – which in fact will be a race next year.
Rain not withstanding, this was a fabulous day that almost didn't begin if we'd not plucked up the courage to go. Procrastination is normal when it's raining, but just don't hesitate for too long. As the saying goes, the deeper you get, the deeper you get.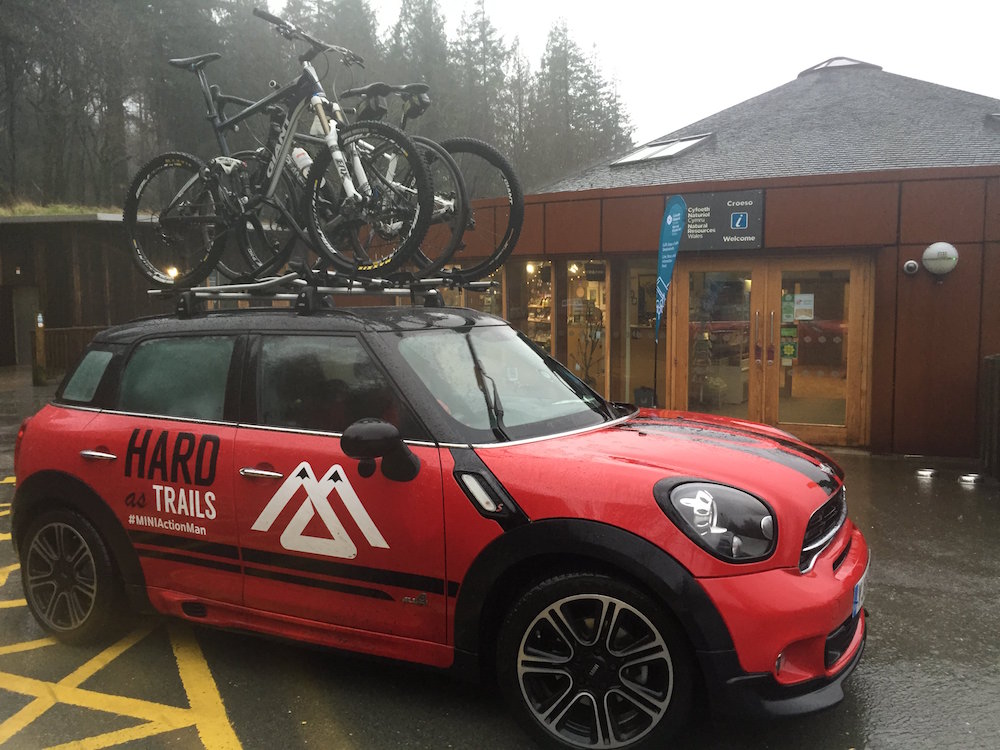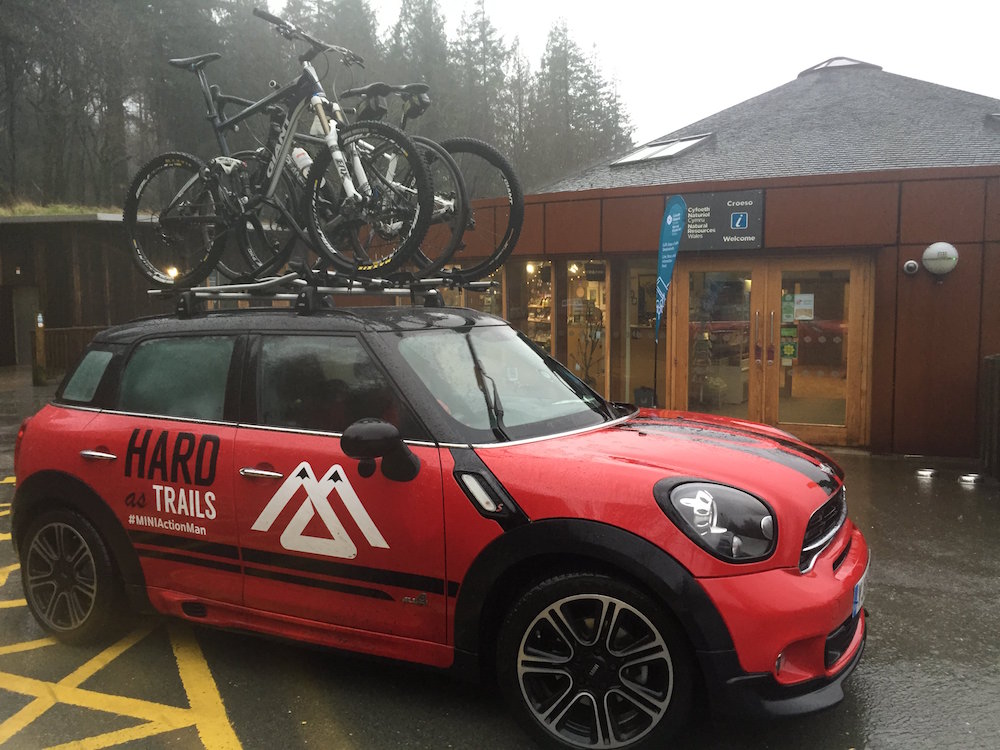 Supported by MINI, Dave and Tobias are touring Great Britain visiting all 15 of our National Parks in 15 days, completing a microadventure in each as they go. You can follow their adventures on Twitter, Instagram, Facebook or simply using the hashtag #MINIActionMan.