[stag_intro]As a runner, I sometimes forget how much I enjoy cycling. I forget how far you can travel on two wheels in a relatively small amount of time. I forget the rush you experience when reaching the top of a climb. Or when descending, heart pumping with adrenaline. I forget that somehow it's easier to digest a slice of cake when on a ride. Perhaps there's just a bit less wobbling about the place to cause indigestion. But most of all, I forget the rush you get from riding along a beautifully smooth road with a stunning backdrop – like the one I got today in the Yorkshire Dales National Park.[/stag_intro]
Having spent a fair of time cycling on the Continent, I know all too well how smooth the roads are there by comparison to the UK, where we appear to be blessed with more potholes than one knows what to do with. But just occasionally, very occasionally, I'm surprised. Today was one of those days.
Although Yorkshire might not officially have mountains, having run the iconic fell running Yorkshire Three Peaks Race, I know first hand how brutal those three peaks of Whernside, Ingleborough and Pen y Ghent can be. Locals say that during the summer they're hills, but in the winter they become mountains. And like all good mountains, they attract wind, rain and snow. Today was no exception.
"But all that huffing and puffing is worth it once you arrive at the top and see Ingleborough in all of its glory"
So, rather than repeat the Three Peaks on foot, I decided to hop on my road bike and cycle around the three peaks instead, but sticking to tarmac as opposed to the Three Peaks Cyclocross route (definitely one for another occasion though). And being short of time, I selected a 45 ish kilometre route that allowed me to keep an eye on the Three Peaks but not take up the whole morning.
I decided to start my clockwise Micro Three Peaks in Ingleton – a rather lovely town that I wanted to explore more of if I hadn't been in such a rush to hit the road. But if I had known that within minutes of heading out of town, I'd be faced with hefty climb out onto the old Roman road, Oddie's Lane, that takes you towards Ribblehead, I might have been more eager to look around. But all that huffing and puffing is worth it once you arrive at the top and see Ingleborough in all of its glory. And the smoothest road in Britain.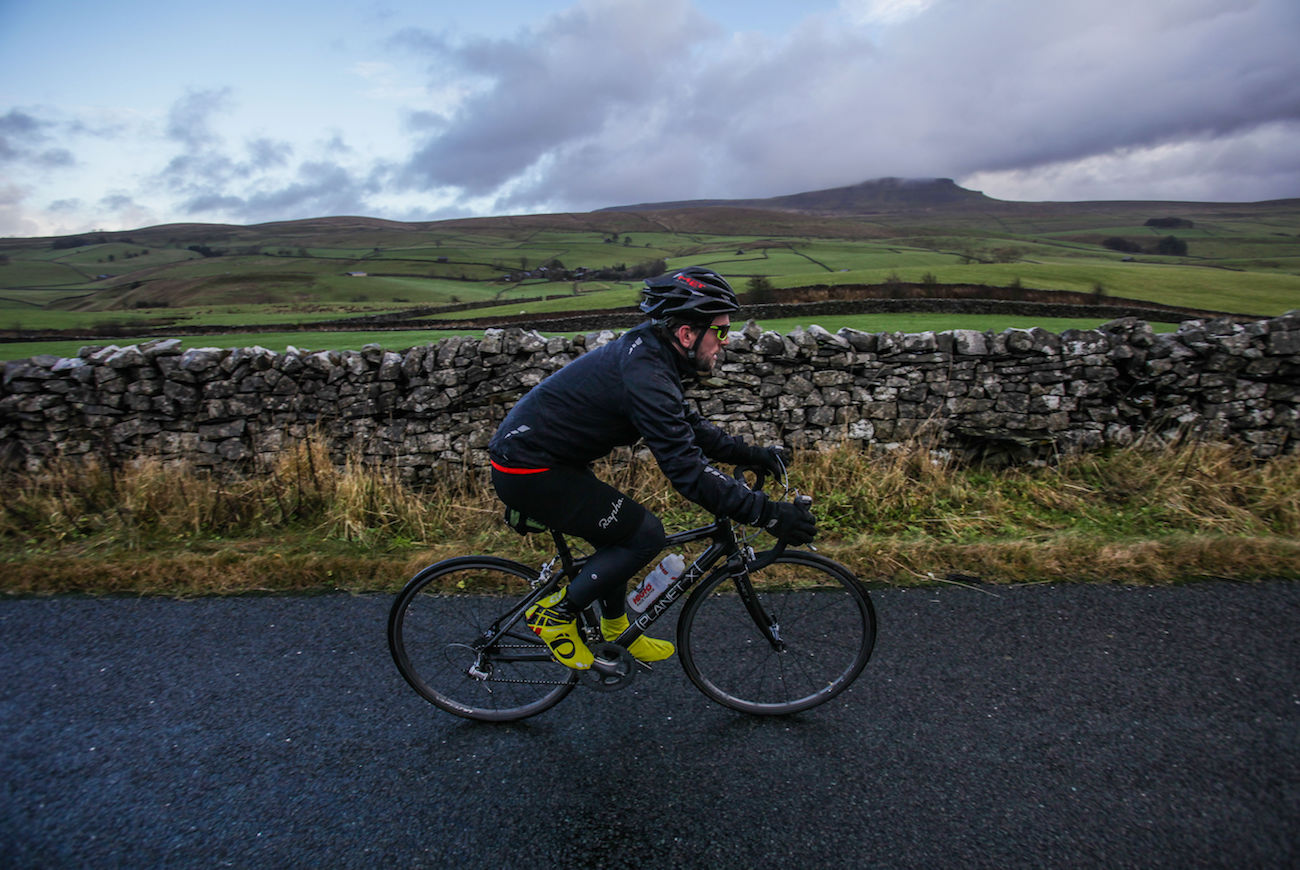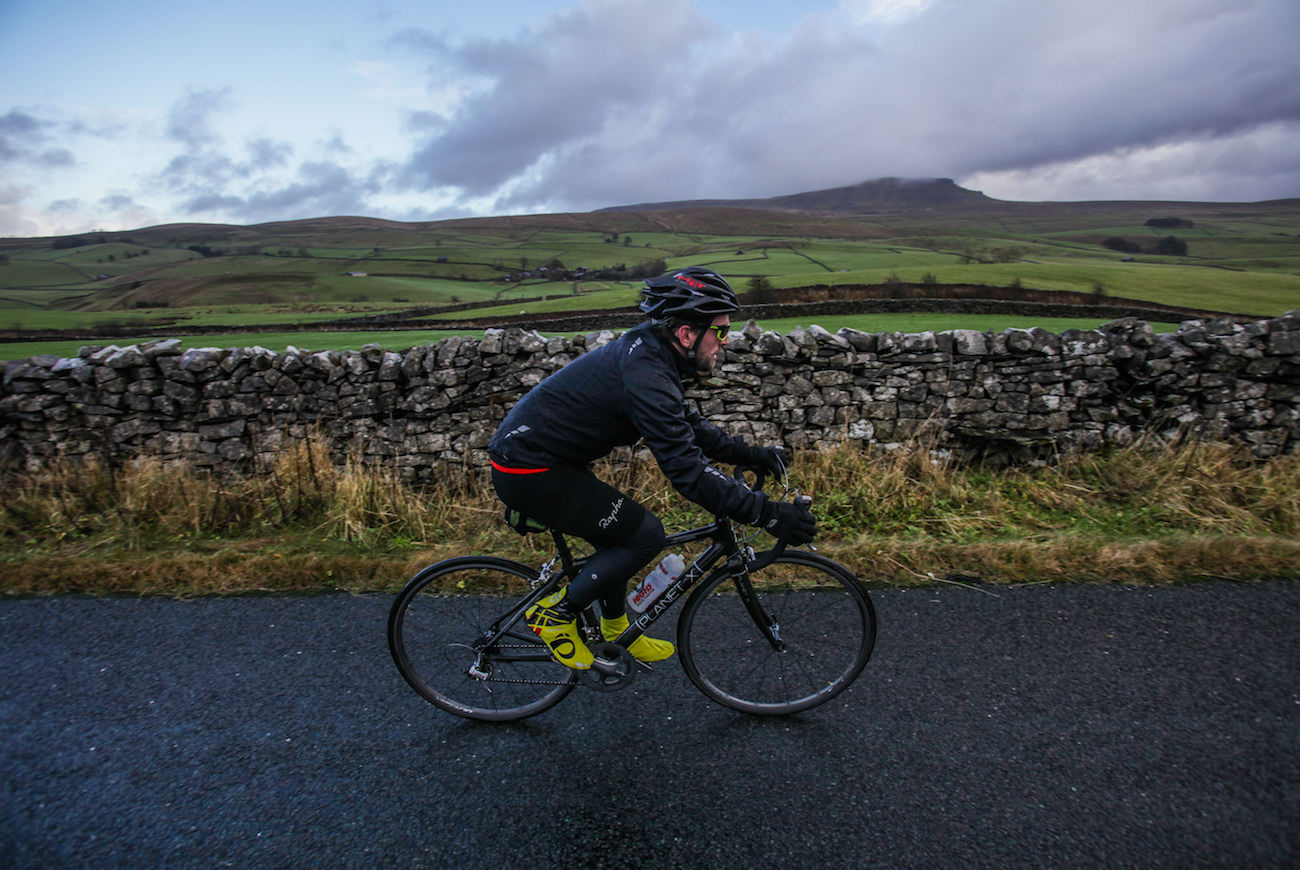 Map recces can be deceiving
I've done most of the planning for our National Park Great British MINI Adventure by using the online Ordnance Survey maps. They're a fabulous resource and allow you to print out the maps (should you have a printer) instead of lugging around a massive paper map.
Whilst planning my Micro Three Peaks, I looked for traffic free roads where possible. But after recent events, I was a little worried that some of the smaller roads might be in bad repair, especially after the Storm. However, my worries were for nothing. What I got instead was one of the smoothest, most picturesque and traffic free routes I've had the pleasure of riding along.
Can you go back and do that again?
Dave was following me in the MINI, leapfrogging ahead of me to get shots and video, often using the GoPro mounted on the bonnet. There was a certain amount of 'This is too good to miss. Can you go back over there', pointing a kilometre down the road, 'and cycle back towards me?' But since the road was so lovely, I didn't mind in the slightest. Even though that meant peddling into a headwind that was strong enough to push you off your bike.
I'm not sure I've actually been to Yorkshire and not done a race. So it was quite nice to feel able to stop and appreciate the views, and of course have a bite to eat and warm myself by the fire in the Crown Inn in Horton-on-Ribblesdale, where the Yorkshire Three Peaks race starts and the Pennine Way passes through.
A Yorkshire Tour de Force
When Yorkshire won the bid to open the 2014 Tour de France, cycling in the UK, which was already bolstered by the 2012 Olympics, changed forever. More to the point, it also put Yorkshire on the world map as a cycling destination, leaving in its legacy the Tour de Yorkshire and an accompanying sportive for the amateur riders. And then of course there's the Three Peaks Cycle Sportive, the Way of the Roses and numerous other long distance cycling events and routes. Indeed, one could say that there's almost too much choice, in Yorkshire, let alone in the rest of the country.
But when I later learned that the Tour hadn't passed through this side of the Yorkshire Dales, I was quite surprised. They had missed a treat.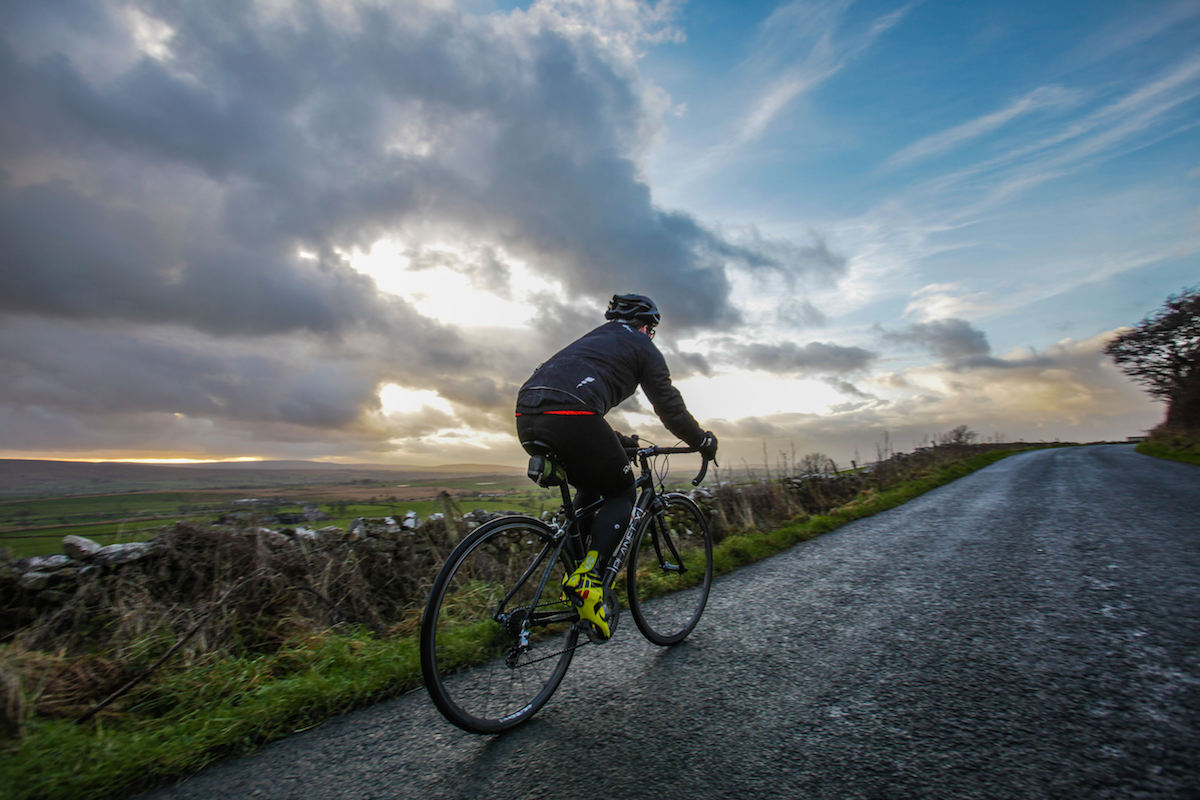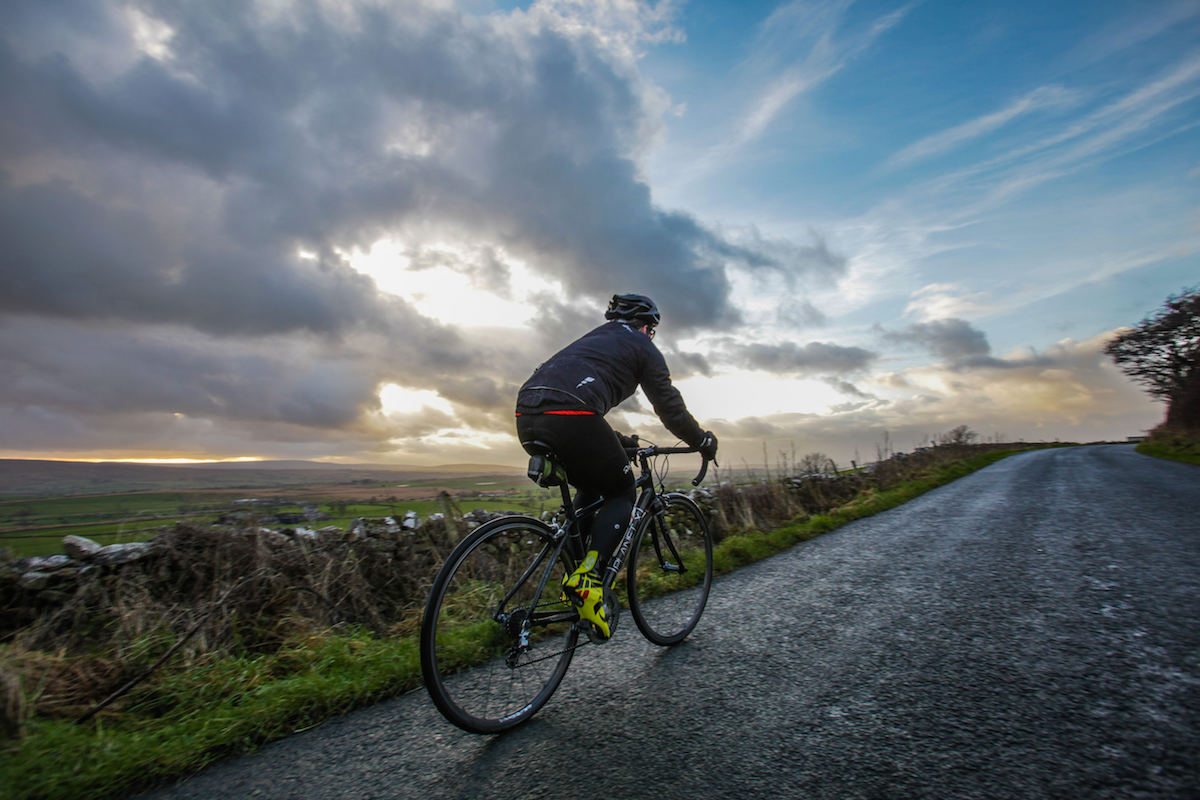 But as we all know, there's no such thing as a free lunch. Because with all treats, there's normally a catch – which in my case was enduring the sudden change of temperature and weather – resulting in strong winds and heavy rain.
However, I couldn't help but think to myself that it's in times of hardship that we appreciate the good times. And today, on this micro Three Peaks of Yorkshire ride, no amount of hardship would prevent me from enjoy this stunning ride. Especially when I was rewarded with a Hand of God sky as I approached Ingleton towards the end of my ride. Now I understood why they refer to Yorkshire as God's Country.
You can see the ride on Strava or for a better version, try the Three Peaks Cycle Sportive, that takes in most of the Yorkshire Dales.
You can follow our adventures on Twitter, Instagram, Facebook or simply using the hashtag #MINIActionMan