[stag_intro]On the fourth day of their National Parks MINI Adventure, Dave and Tobias explore the Cheviot Hills in the Northumberland National Park. This extraordinary landscape is home to hundreds of Iron-Age hillforts – a few of which Tobias discovered on foot whilst running in-between them.[/stag_intro]
It's sometimes referred to as the England's Empty Quarter, and having just spent the morning running around Northumberland National Park, I can see why. Indeed, in the three and a half hours I was running in the Cheviot Hills today, the only other living human being I saw was my road trip companion and photographer, Dave. That's pretty impressive in a country with more than 60 million people.
But then again, when you consider that there are only 2,200 inhabitants in the Northumberland National Park and we are in the December, it's not surprising that there aren't loads of people out in the hills. But there should be. Because as the trip has evolved, it has become more and more clear to me how beautiful the parks are in the winter. And when you remember that the National Parks are known as Britain's 'breathing spaces', if you visit them in the winter, you might as well be in outer space. It's gloriously quiet!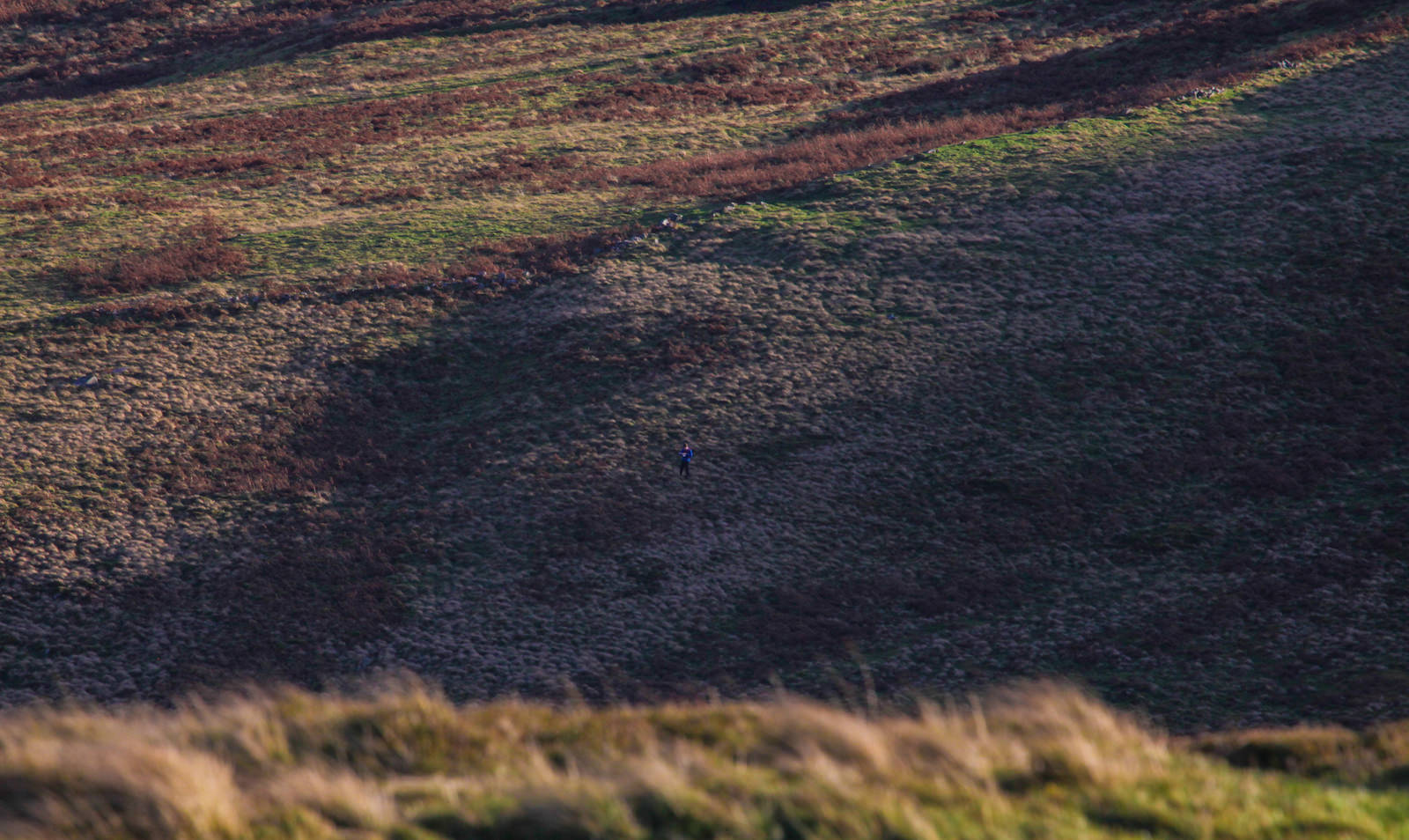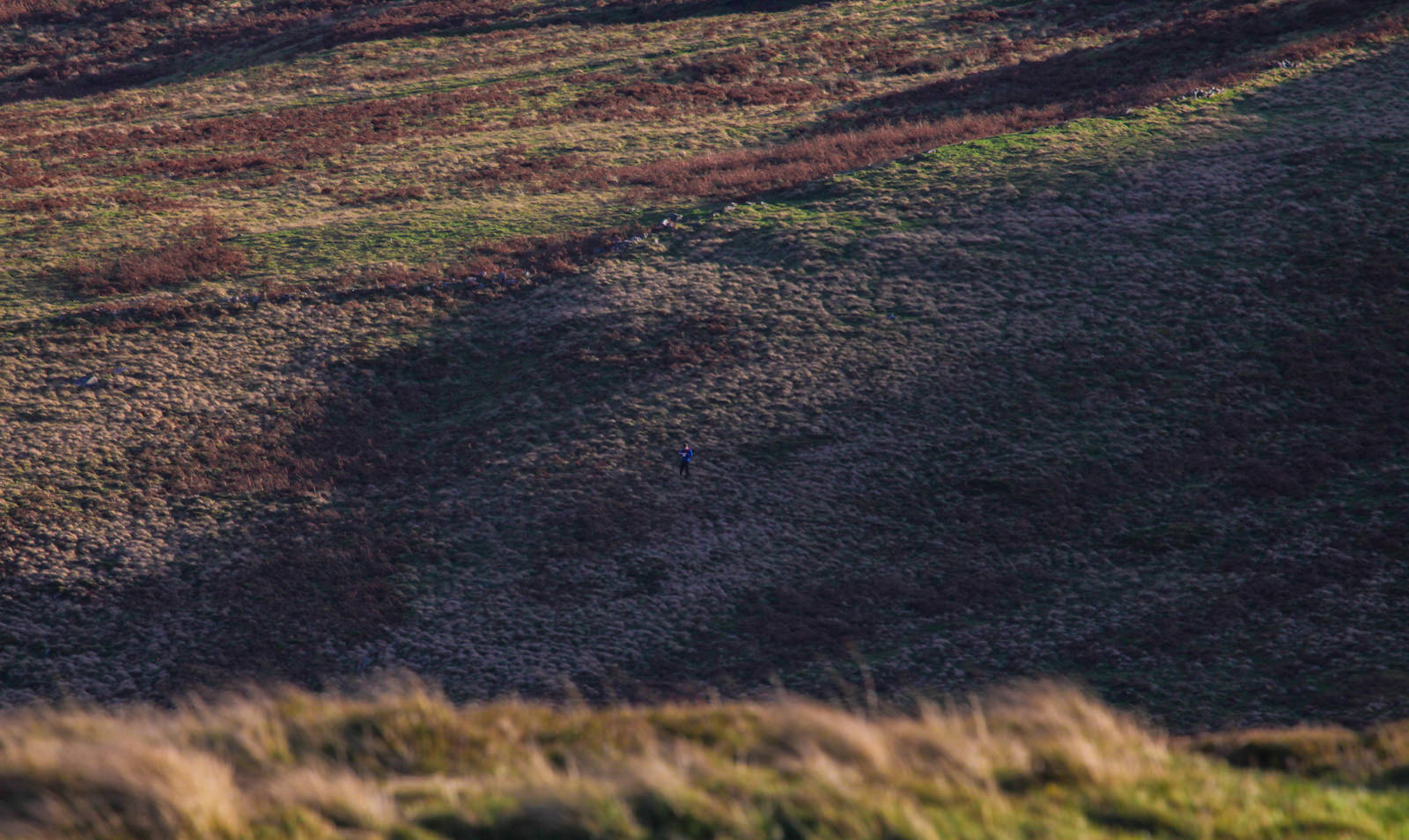 Back to basics
My default setting is trail running. It's what I love doing most amongst all of my sports. It's free and incredibly simple. And after canoeing in Broads, fat biking in the Peak District and mountain biking in the North York Moors, Dave and I decided running was the best way to discover this underrated breathing space, which happens to be the least visited of all of the parks. Because it's when you're on foot that you can really appreciate its beauty.
But it's not beautiful in the same way that you could describe the Lake District. It's a bit like the Mona Lisa painting – classical. Indeed, if you were to ask me what I remember most about the Cheviots today it would go like this and in no particular order:
Blustery, barren, stunning 360 panoramas, heather, bogs, lack of trees, iron age hill forts, amazing clouds, St Cuthbert's Way, dark skies, stars, grouse, emptiness, peace, history.
The Hillforts of Northumberland
Northumberland National Park is probably best known for Hadrian's Wall, which is situated in on its southern fringes. But if you were to head to the very north of its extremities, you'll discover the Cheviots, which are home to an extraordinary number of Iron-Age hillforts – a fact that I wasn't aware of before doing some research on what to do in Northumberland National Park.
With this in mind, I devised a micro hillfort bagging route that started and finished in Wooler, a charming the market town on the outskirts of the Park, but also a staging post for St Cutherbert's National Trail. Dave decided to wisely sit this one out and instead drive our MINI Countryman to meet me at Yeavering Bell, the largest of the hillforts.
'How long do you think it will take you?' Dave asked me, as we perused that map that morning. I figured it was about 6kms and naively said it would probably take me 'around 40 minutes'. Hah! Wishful thinking! Double that time later, I arrived at the summit of Yeavering Bell muttering apologies whilst wiping my brow from sweat. I'd massively underestimated how hard it is to run up these ancient hills – even if they're not much higher than 350m (which is nothing compared to what I'll be attempting tomorrow up Ben MacDui in the Cairngorms, weather permitting).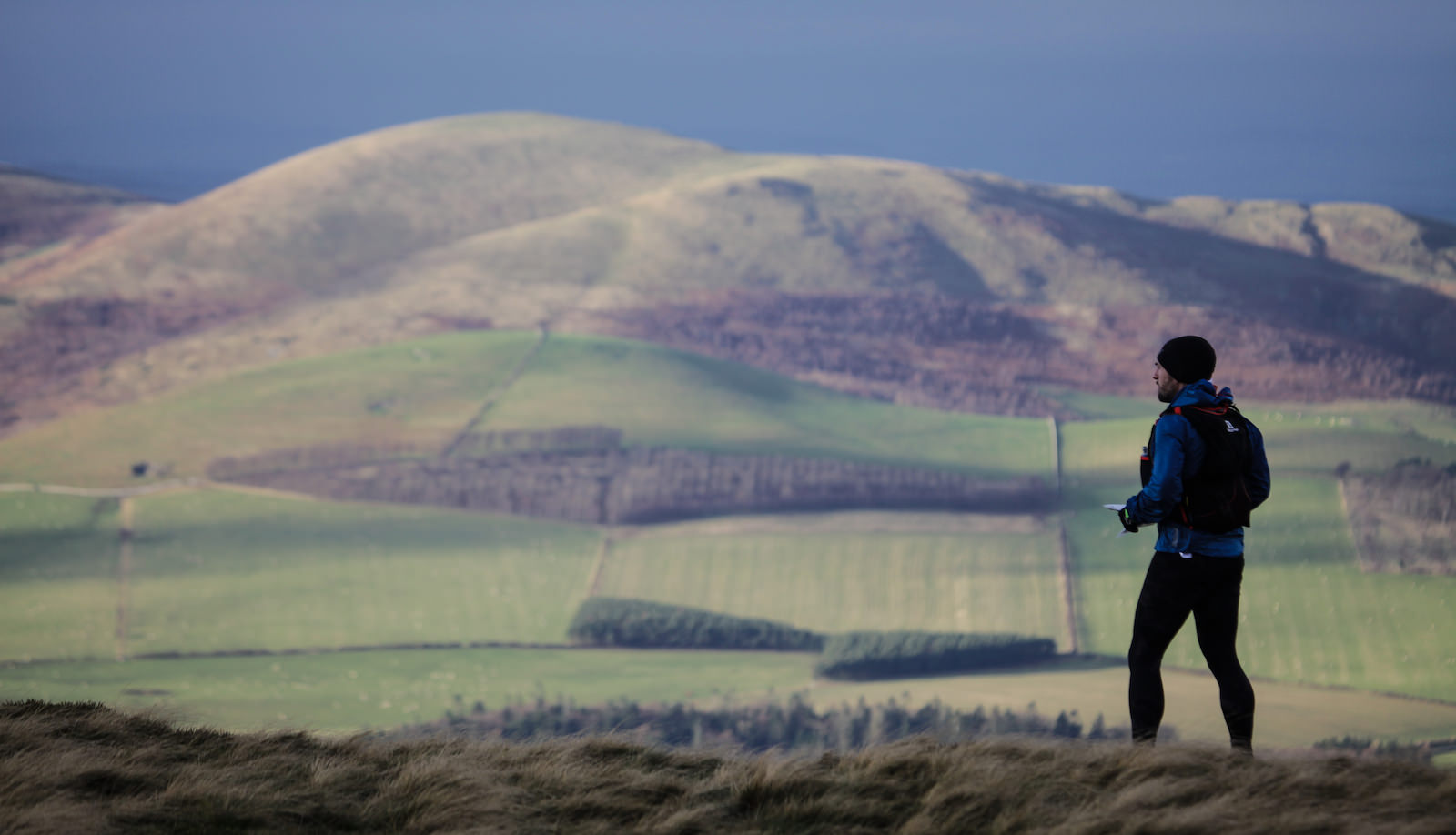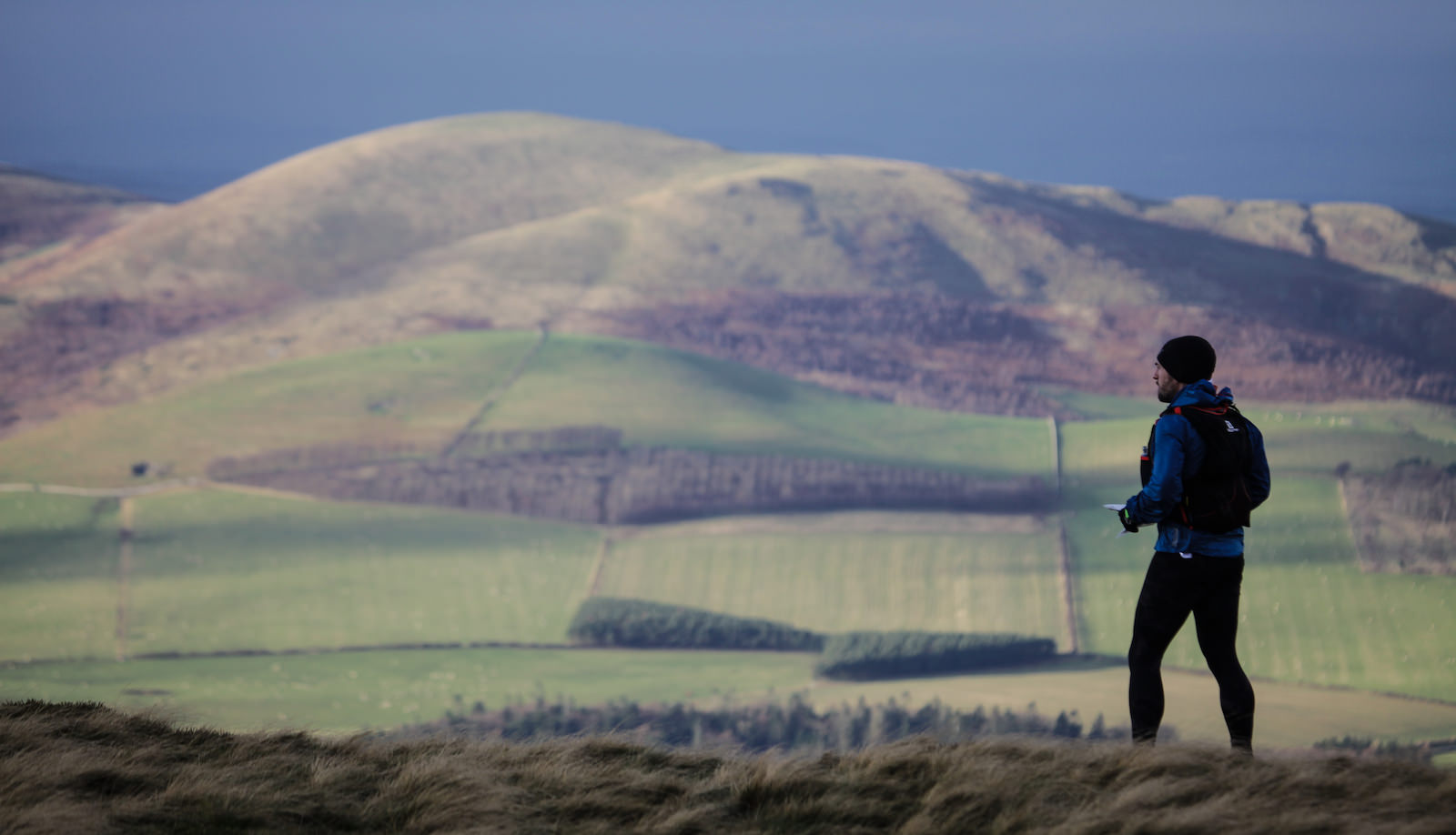 But in many respects, I was glad it took me twice as long, because I couldn't have been happier. Grouse would fly around me, startled by my sudden appearance – probably the only person they'd seen all day. And knowing that I was running over a landscape rich in history was 'Northhumbling' (like what I did there?).
I only wish we could have spent more time here.  This week, Northumberland National Park celebrated it second anniversary as an International Dark Sky Point – a place where it's stars are in abundance – something I don't get to see much of living in London, unless you can mistake them for planes.  So whether it's day or night, this is a place that offers everything.
Where to Stay
We stayed in a lovely hotel called, Number 1 Hotel & Wine Lounge in Wooler. We were amazed that it was only £55 for a twin room – a bargain considering the charming decor.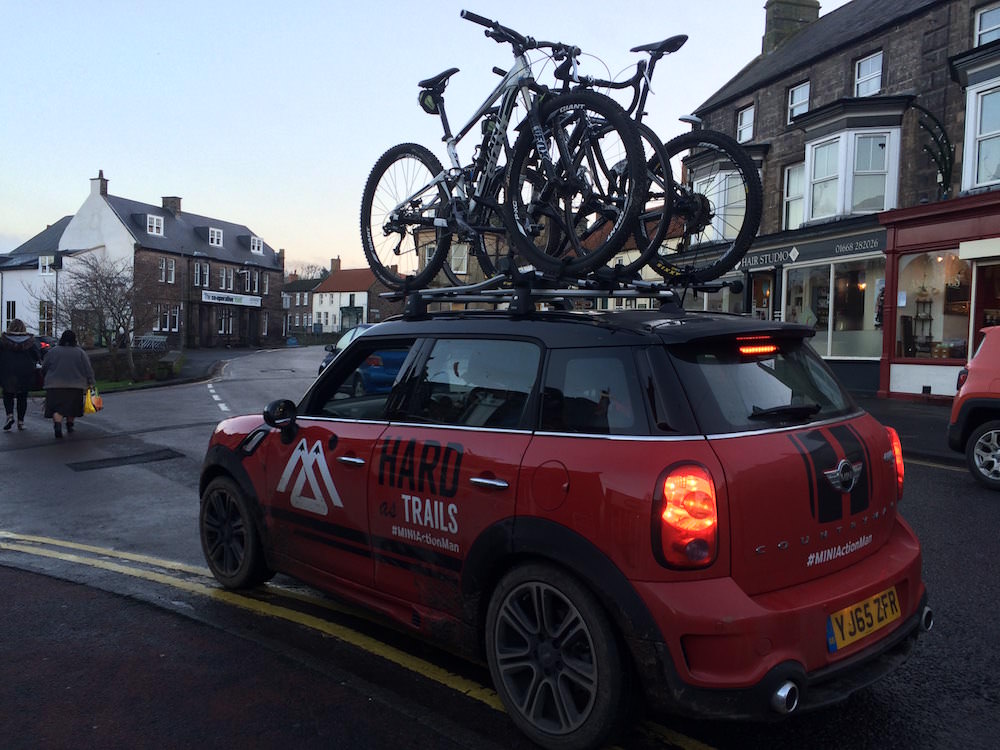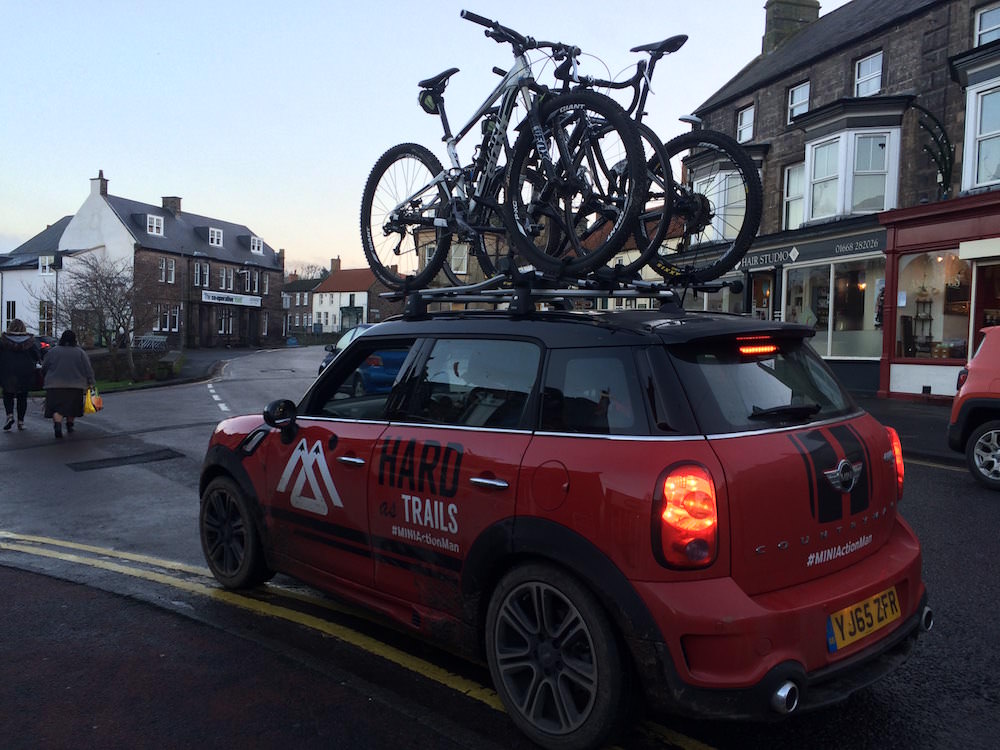 Where to eat
We had a couple of cracking meals whilst here. For dinner, we ate at Milan, an Italian restaurant with ties to the Number 1 Hotel. Dave and I both ate one of the most delicious pizzas I've had the pleasure of devouring. And they even did a gluten free base.
How to get there
Wooler is easily accessible by car and about 2 hours from Edinburgh and an hour from New Castle. It took us two hours to drive from Thirsk in the North York Moors.
Follow our MINI Adventure at #MINIActionMan. You can also follow Tobias's adventure challenges on Suunto Movescount or Strava.
All photos ©Dave MacFarlane Digital Media