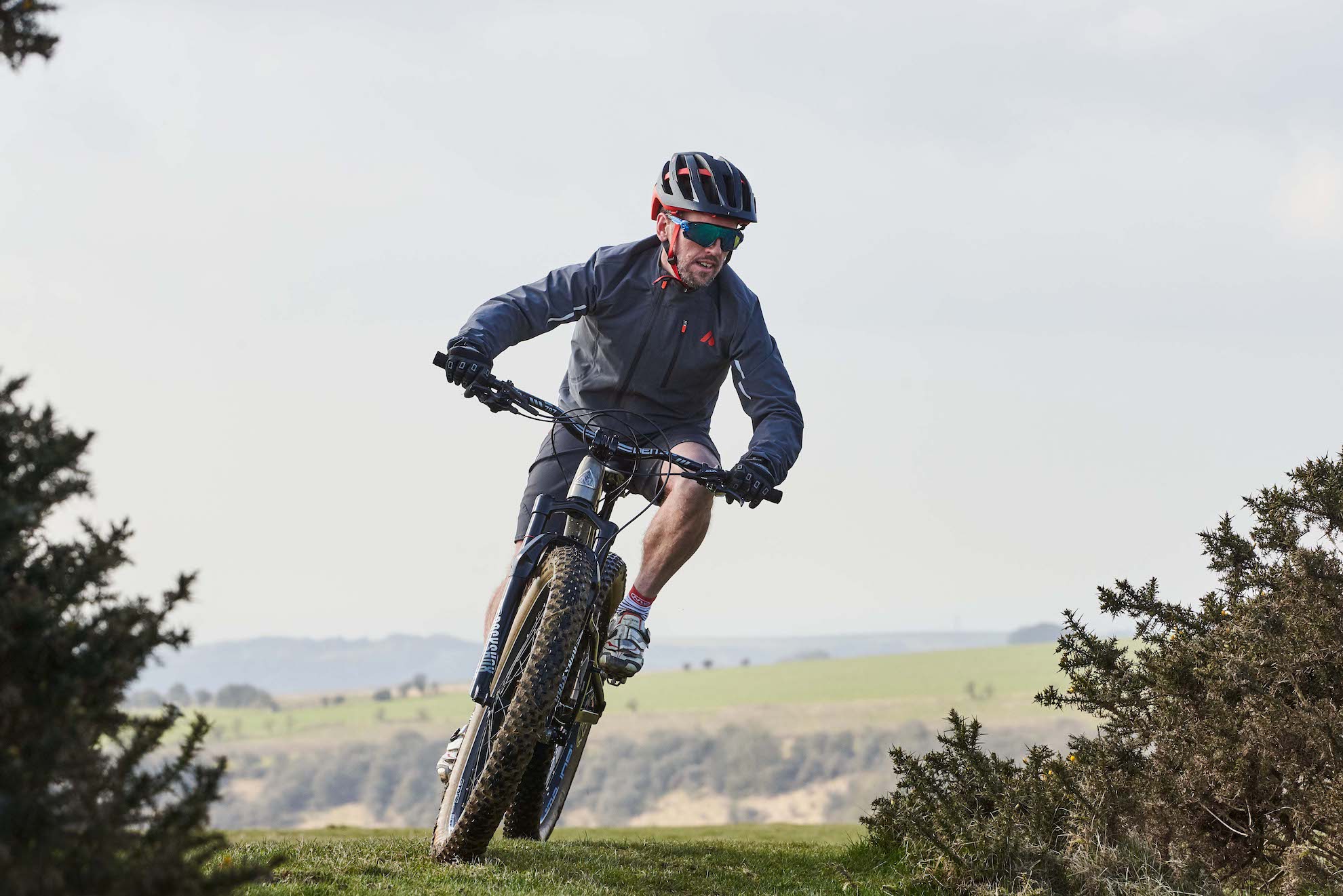 Alongside a decent pair of bike shorts, possibly the next most important purchase you're going to make is a waterproof bike shell. There's lot of choice, but one thing is certain – you get what you pay for. We test out one of the best – the Aussie Grit Apparel Flint Men's Bike Shell.
When it comes to getting outside and challenging yourself, there are often two camps. The first camp is very much a 'fair weather' camp – those who need a heavy dose of sunshine and blue skies to lure them outside. But in the other camp, there are those who won't let a little bit of rain or snow keep them from hitting the trails.
That's because those who live outside no matter what the weather, invest in decent outdoor waterproof clothing. And when it comes to choosing what's deemed 'waterproof', there is a magic number you're looking for – 20,000mm – the ideal waterproof rating you need to ensure you stay dry during a downpour. The other magic number is 5,000gm – the breathability rating that allows your body to expel heat.
'In the off-road market durability is key – we're not about fast fashion. We're about making sure that a product ensures the outdoors, that it can be laundered for the lifetime of the garment and that the seams last. It's functions, so that every feature within the garment serves a purpose'
Amanda Herrod – Design & Product Development Manager 
This slideshow requires JavaScript.
Waterproof rating
Well – it's hardly an accident that Aussie Grit Apparel's newly launched Flint Mens' Bike Shell happens to have a both of these magic numbers. And with the chronic amount of rain we've been having both in the UK and in my home in the Pyrenees-Atlantiques, it's been put to good use. 
And if you're worried about moisture creeping through the cracks – don't be. The taped seams and waterproof auto-locking zip will ensure nothing gets through! They've even made the cuffs tighter to prevent water getting in. However, it should be noted that during a really heavy downpour, the section around the cuffs gets fairly wet and therefore takes the longer to dry.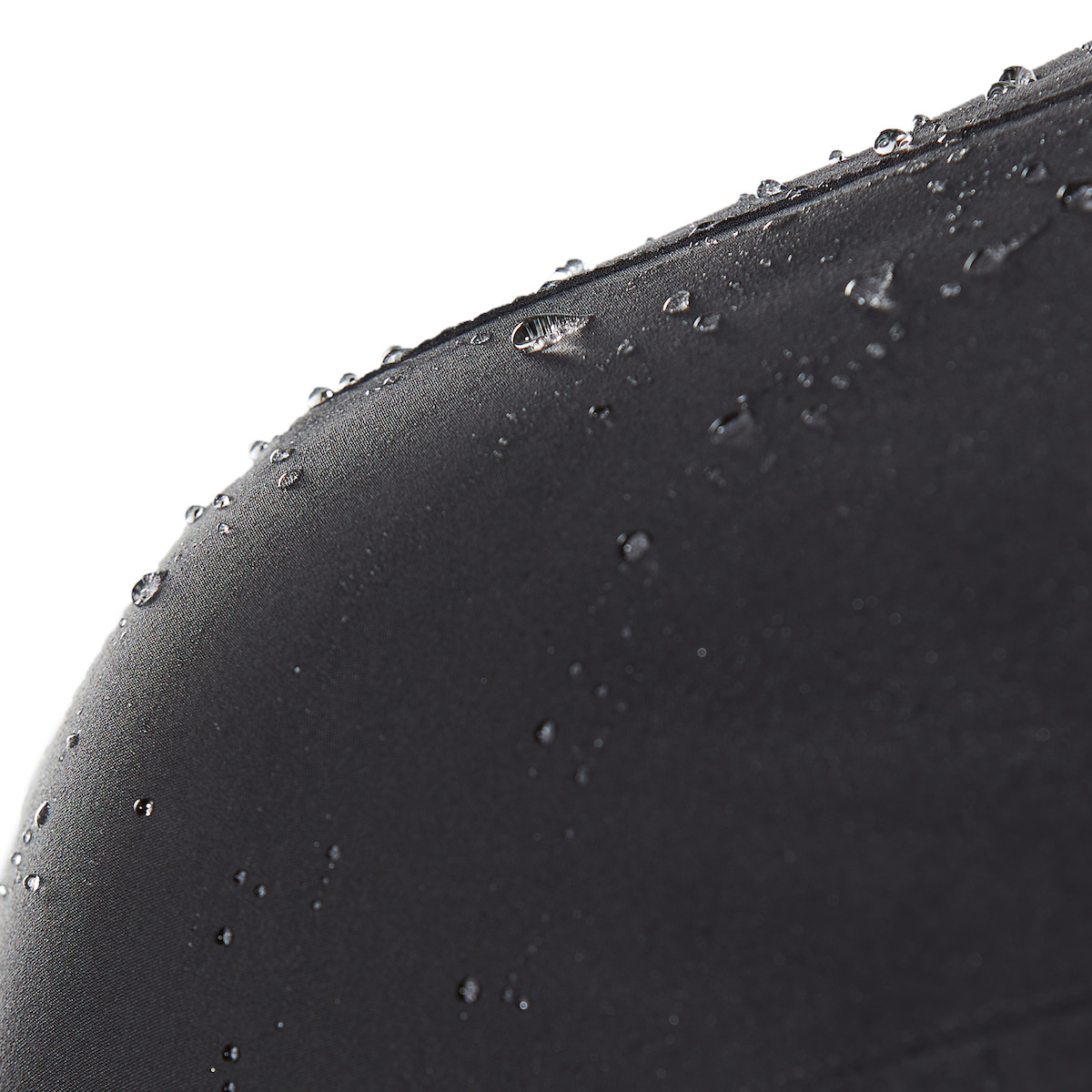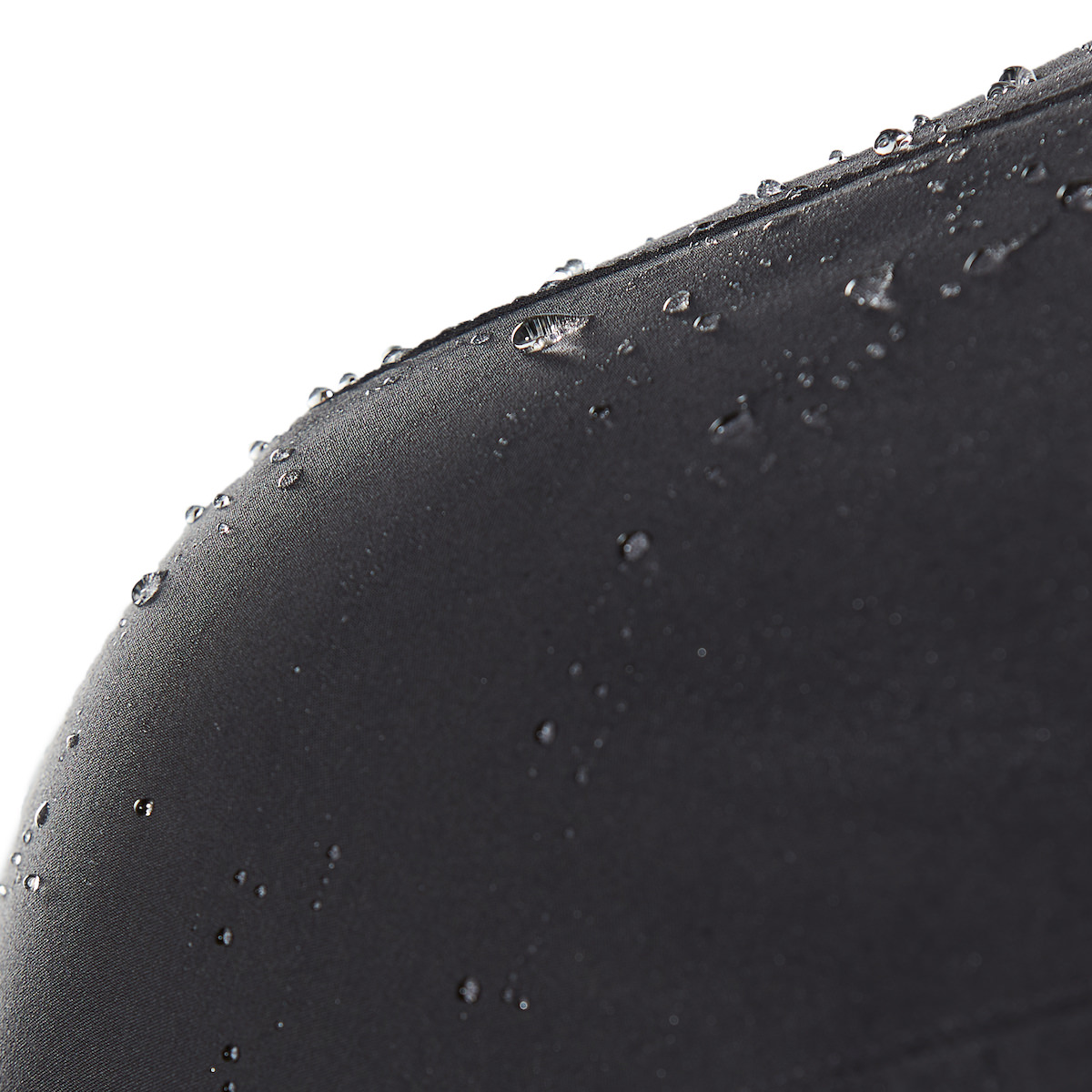 Comfort
When it comes to fit and comfort – the design team at Aussie Grit Apparel have clearly given it a lot of thought. This company is after all the brainchild of Formula One legend, Mark Webber, who's attention to detail is second to none. Heck, they're motto is 'No Stone Unturned' – which is both clever and true.
With this in mind, they've gone for a 'performance fit' that maximise on freedom of movement without it feeling like you're wearing a wind sock when tearing down a hill or when riding in a gale. The shoulders are broad but it tapers down in the waist, giving it a fitted look. It's a seriously stylish jacket. 
They've also provided a longer tail at the rear to keep your behind dry from the elements that kick up when off road. But even though it's designed with mountain biking/gravel riding in mind, I've also used it on when on my road bike and whilst trail running and it does the job perfectly. 
Although, when running, the longer tail can cause your behind to heat up a little – which isn't ideal. Moreover, the absence of a hood means that you'll only use this for training runs rather than in anger during a mountain marathon or similar.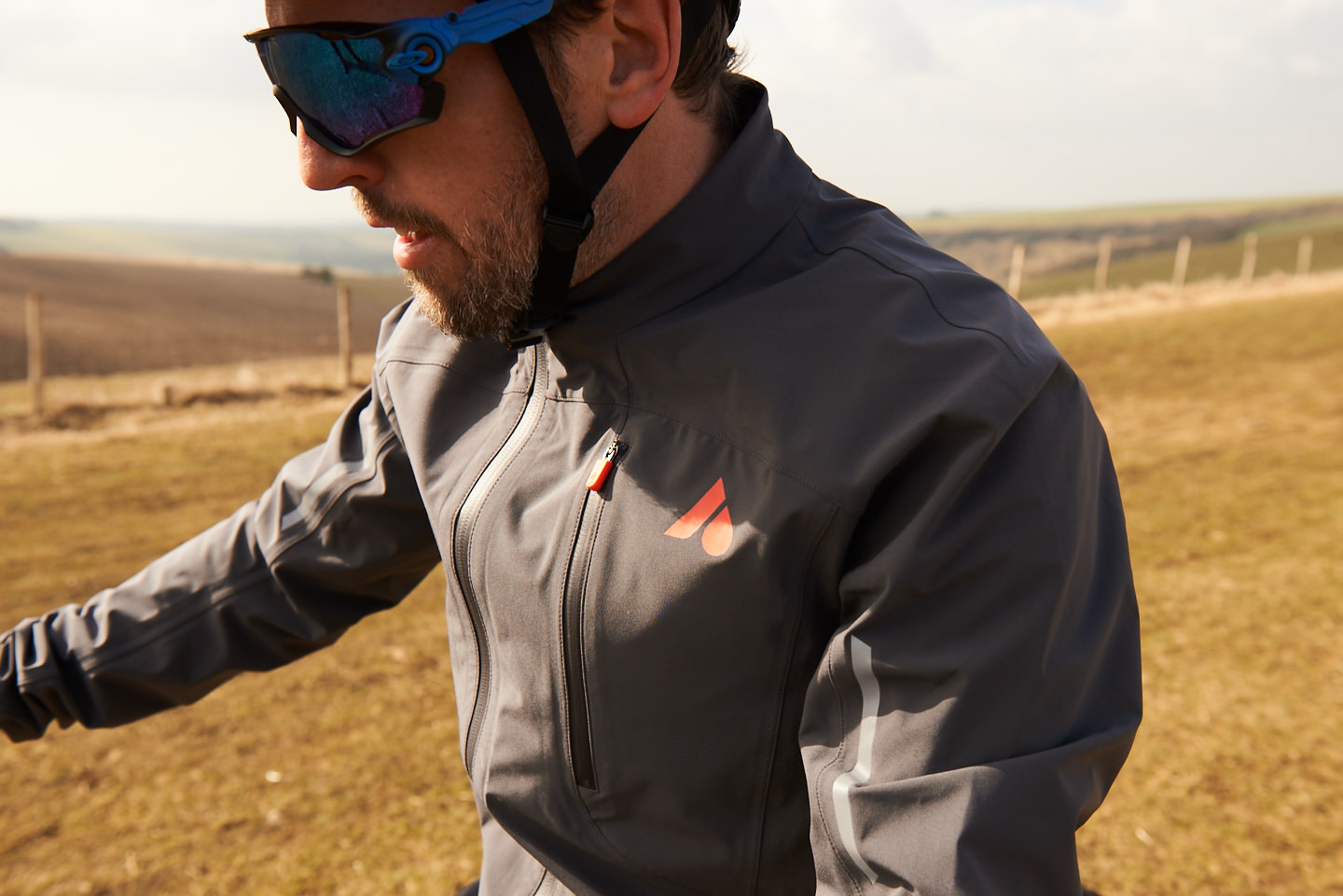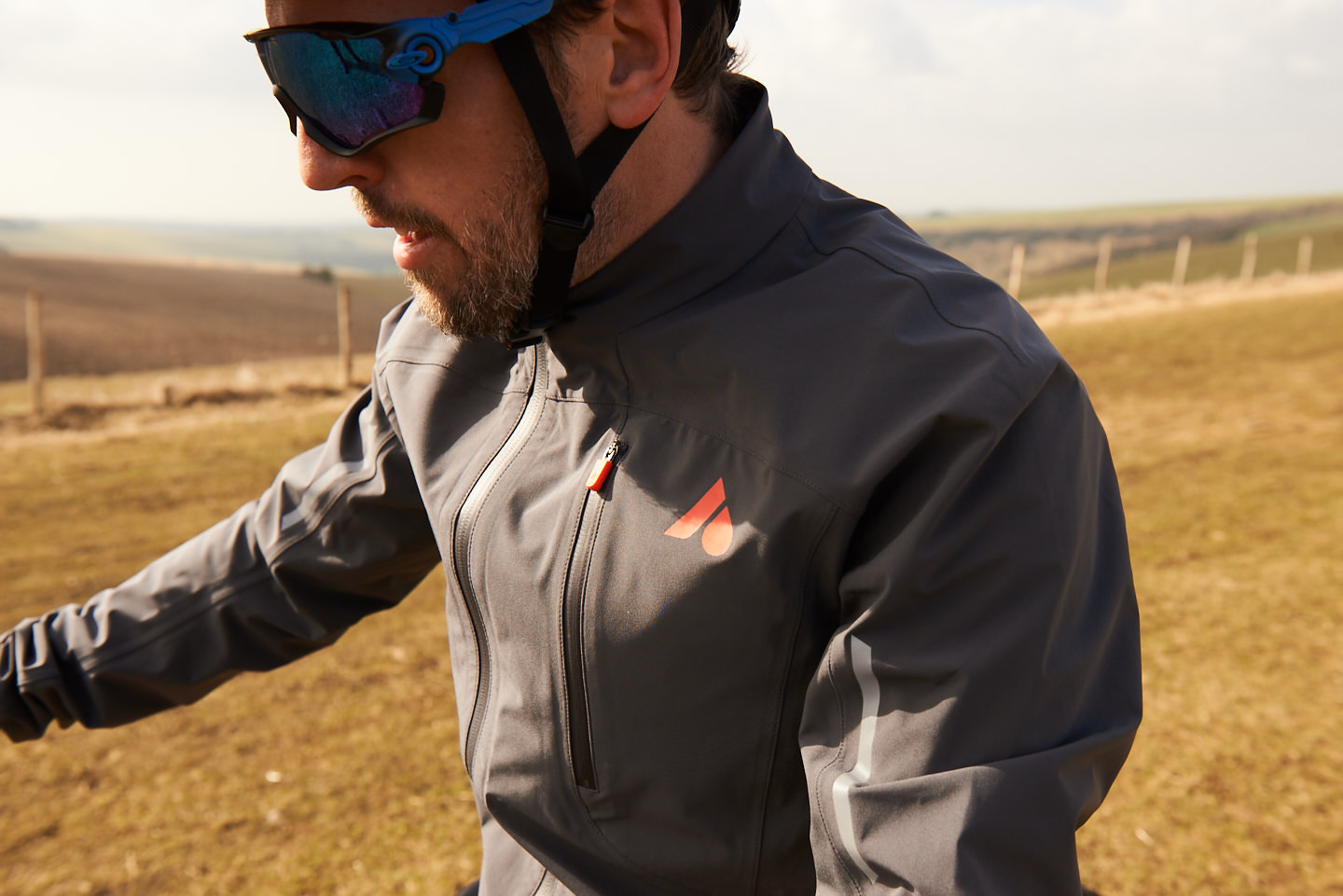 Breathability
On the bike – the bike shell breathes well. I've endured an hour of heavy rain and not felt like stripping off in despair. Nor did I arrive home like a drowned rat. However, for heavy inclement weather, I found it a little hot when running. Once again – it should be mentioned that it's not designed for trail running – although perfectly good enough for the job.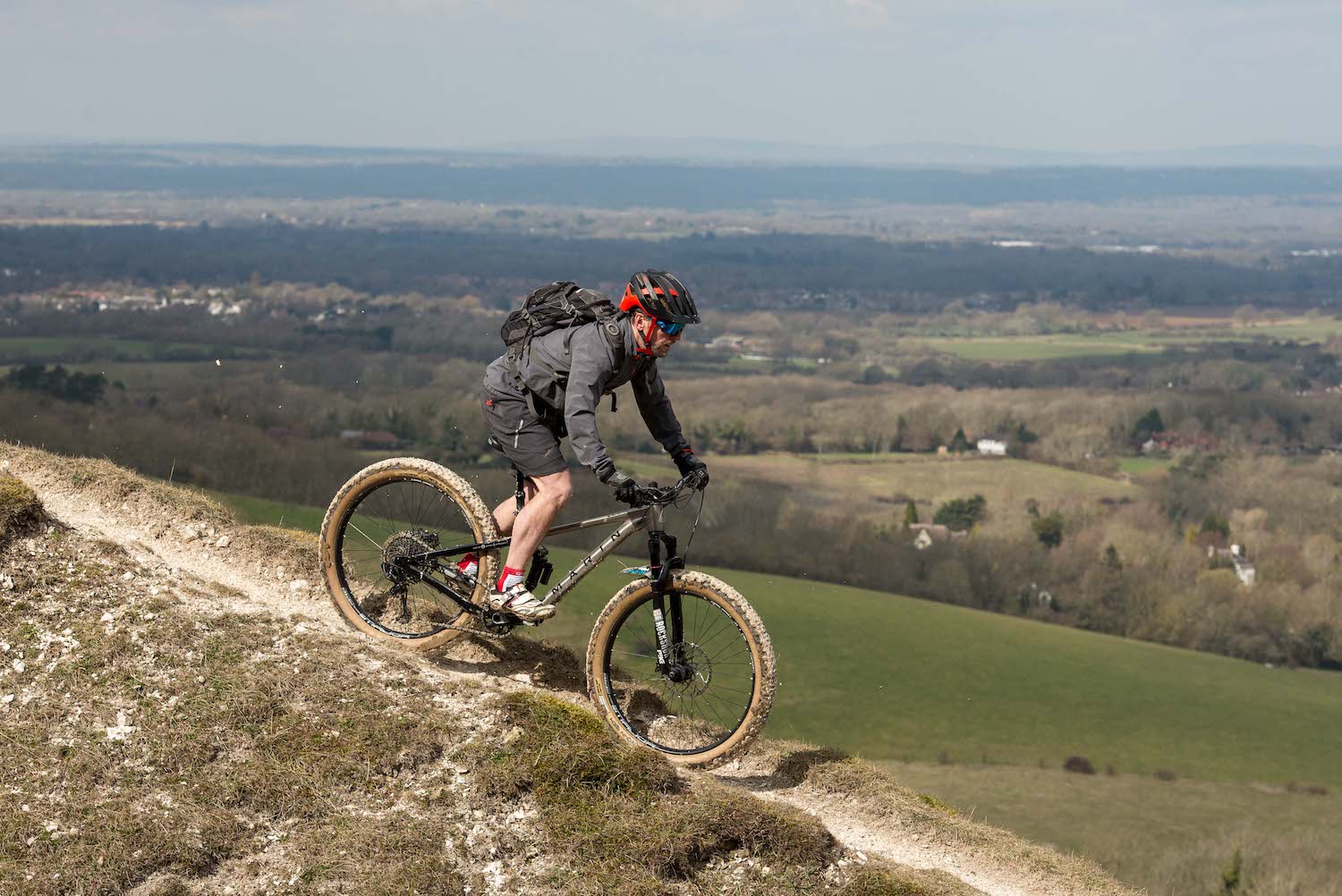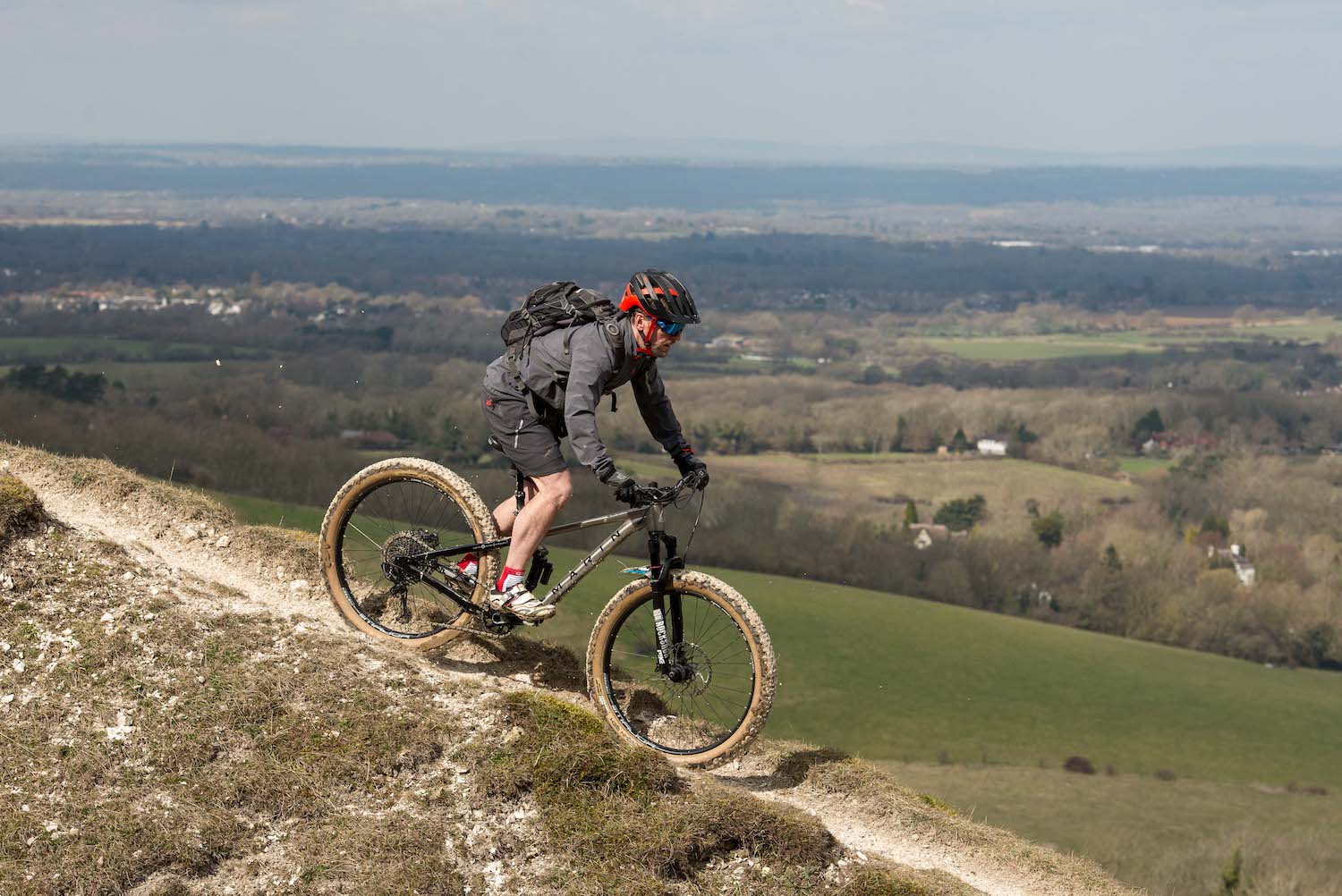 Quality of Material
This is where you get your bang for buck. The touch and feel of the fabric is something you have to see for yourself. The snazzy orange interior, the taped seams, the zip garage, the useful pocket on the front for storing your phone, card, etc. It all oozes quality, something that Aussie Grit Apparel were not going to cheap on. They've even included a laser cut eyelet in the pocket for your headphones. The attention to detail is second to none.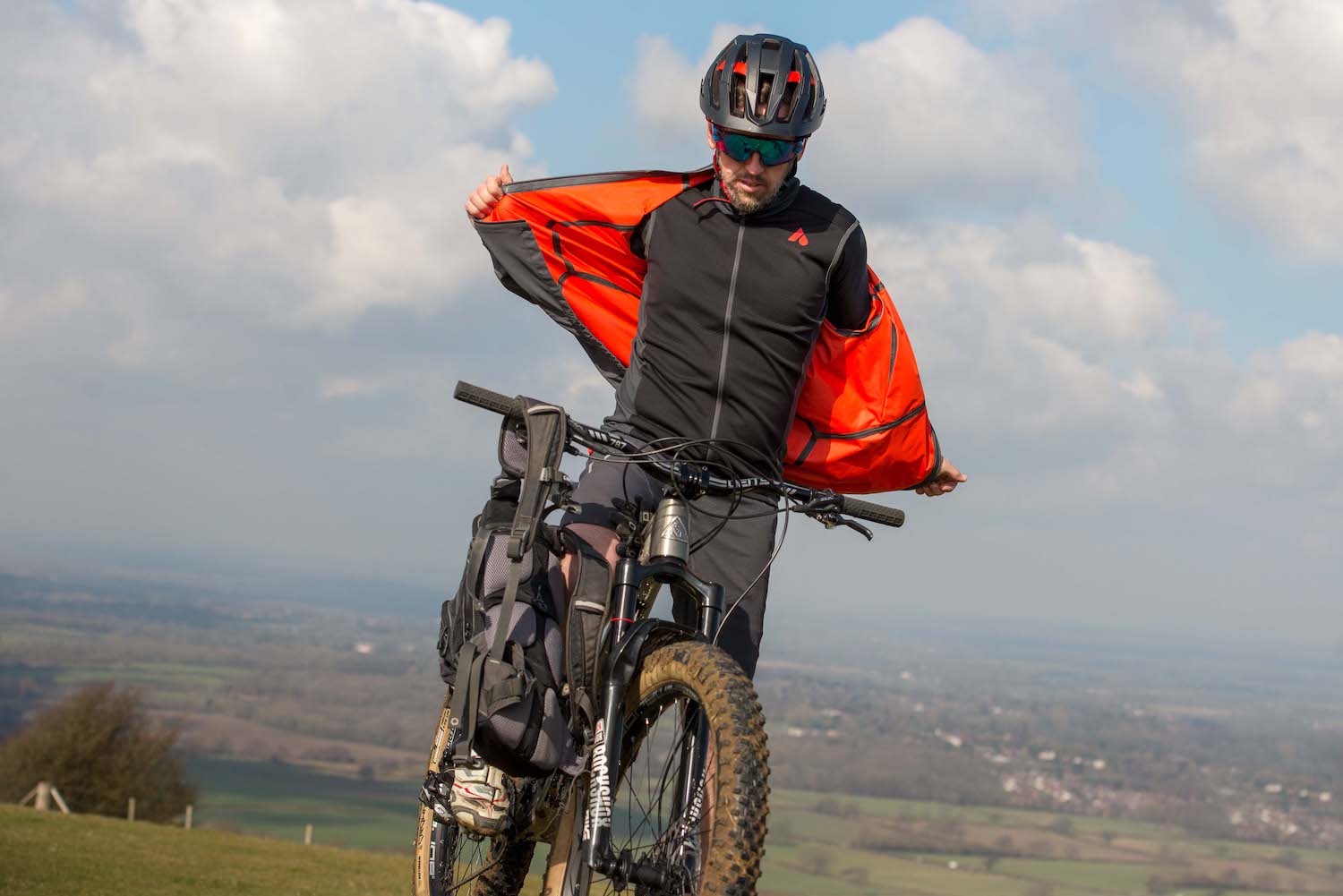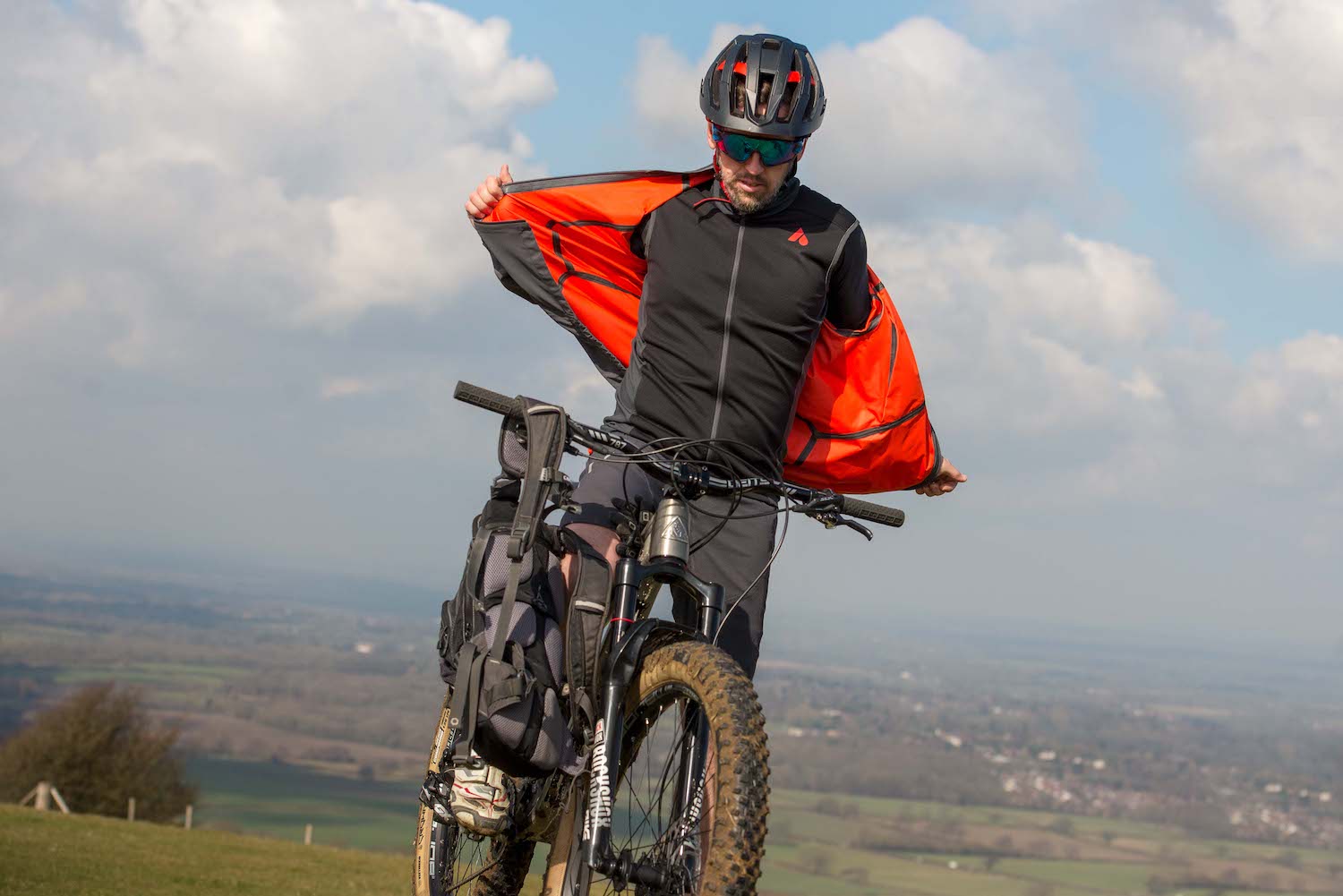 Visibility
To launch the Flint range, they've chosen a conservative grey fabric, with a orange Aussie Grit Apparel logo. If you're into bright colours – ones that dazzle motorists or your fellow mountain bikers on the trail, then this isn't it. But if you're looking for a jacket that you could wear casually as well as on the bike – then the grey will do nicely. 
This is the sort of bike shell that prompts you to put two fingers up to rain and wind
For nighttime use, it's got reflective front and back trims to ensure any beams of light bounce off. However, clearly the grey isn't going to be as visible as a neon coloured jacket.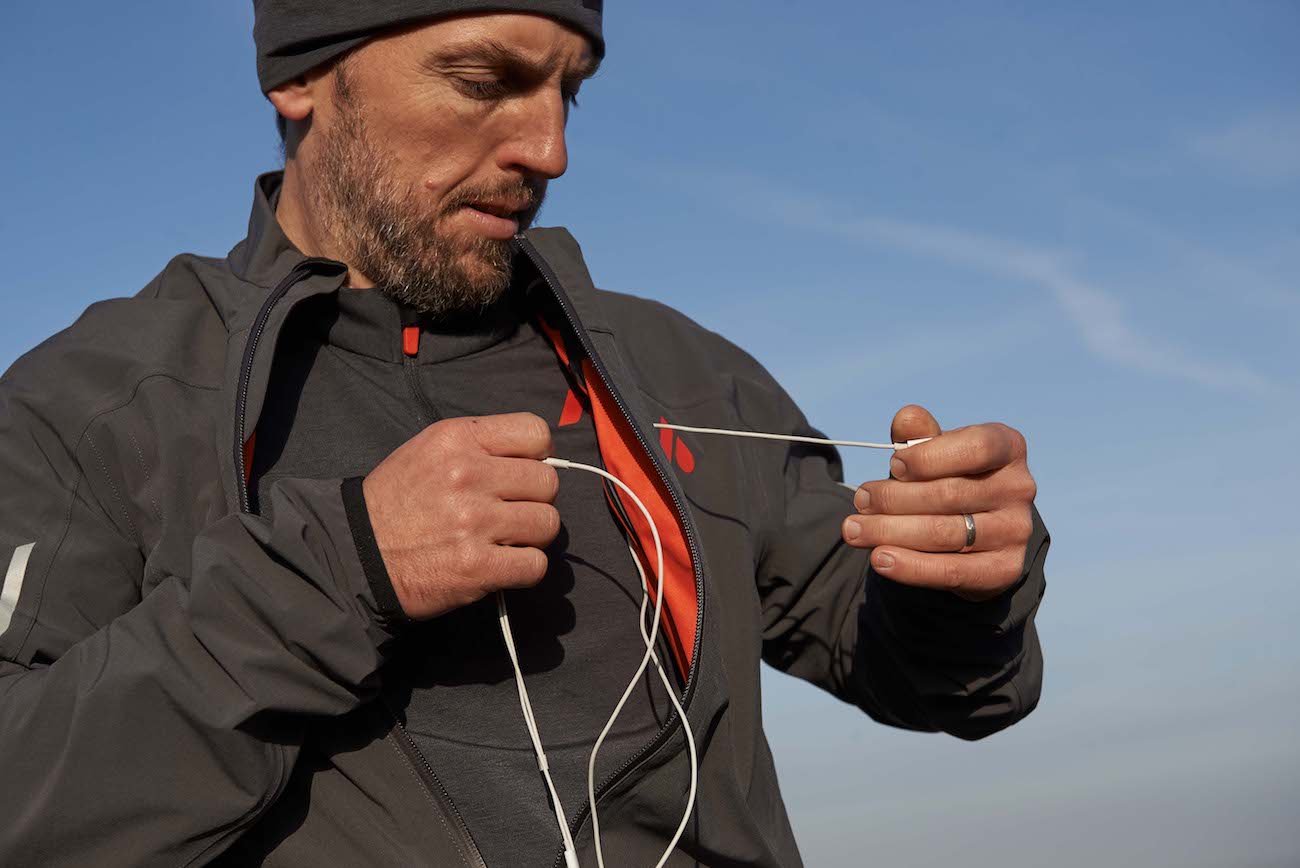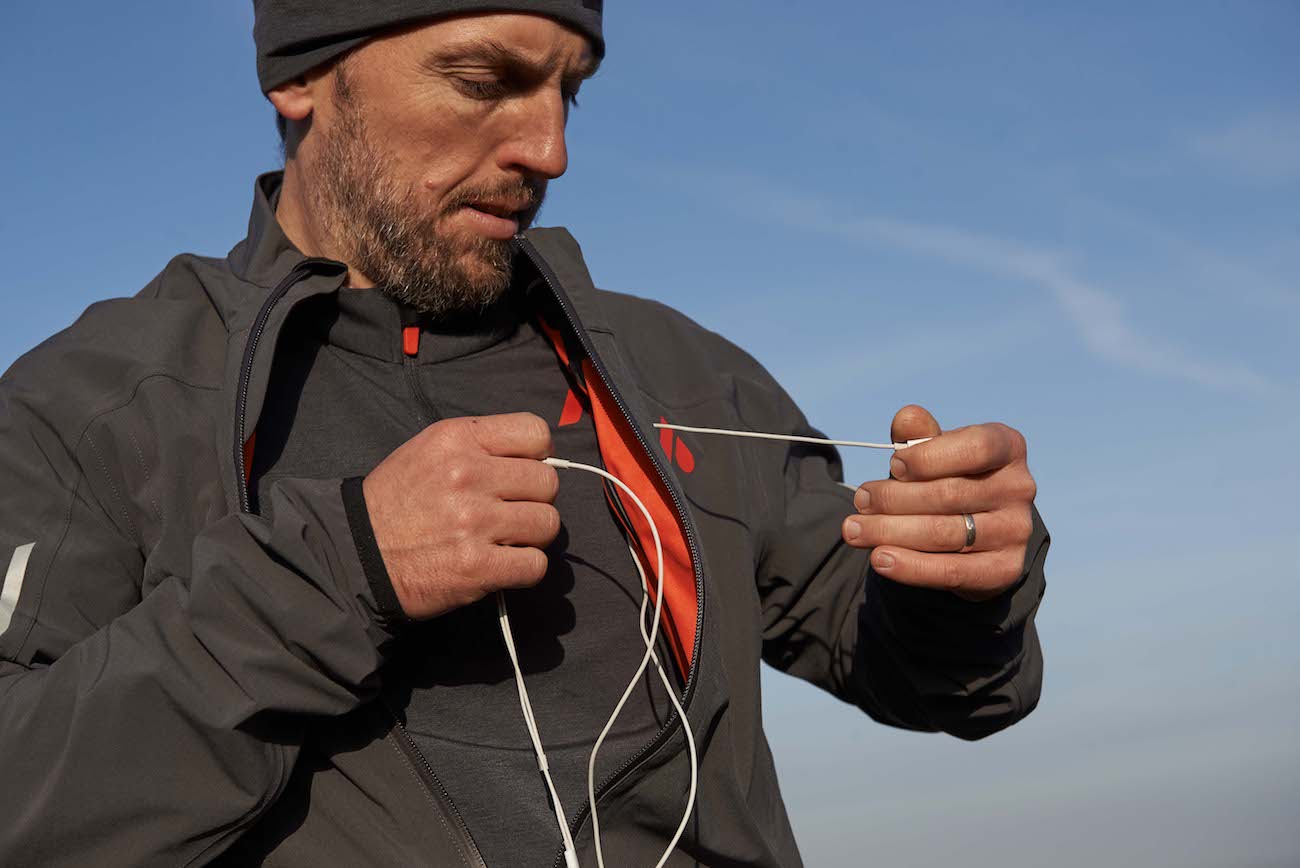 Conclusion
For a startup company such as Aussie Grit Apparel to launch such a high end product in their first range is a good indication of where they're going. And will also dictate what kind of rider will splash out £220 on a bike shell. And although some will be unable to afford this jacket and will opt for a cheaper alternative, remind yourself of the motto – 'you get what you pay for'. Invest wisely, look after your kit, and a bike shell like this will last you a life time. 
And more to the point, it will convert those 'fair weather' riders into 'all-weather' riders – giving you a life time of pleasure on the trails.
Disclaimer:
It should be noted that I'm an ambassador for Aussie Grit Apparel. However, this review is my honest opinion and I wouldn't have partnered with them if I didn't think their kit is simply brilliant, as is their work ethic.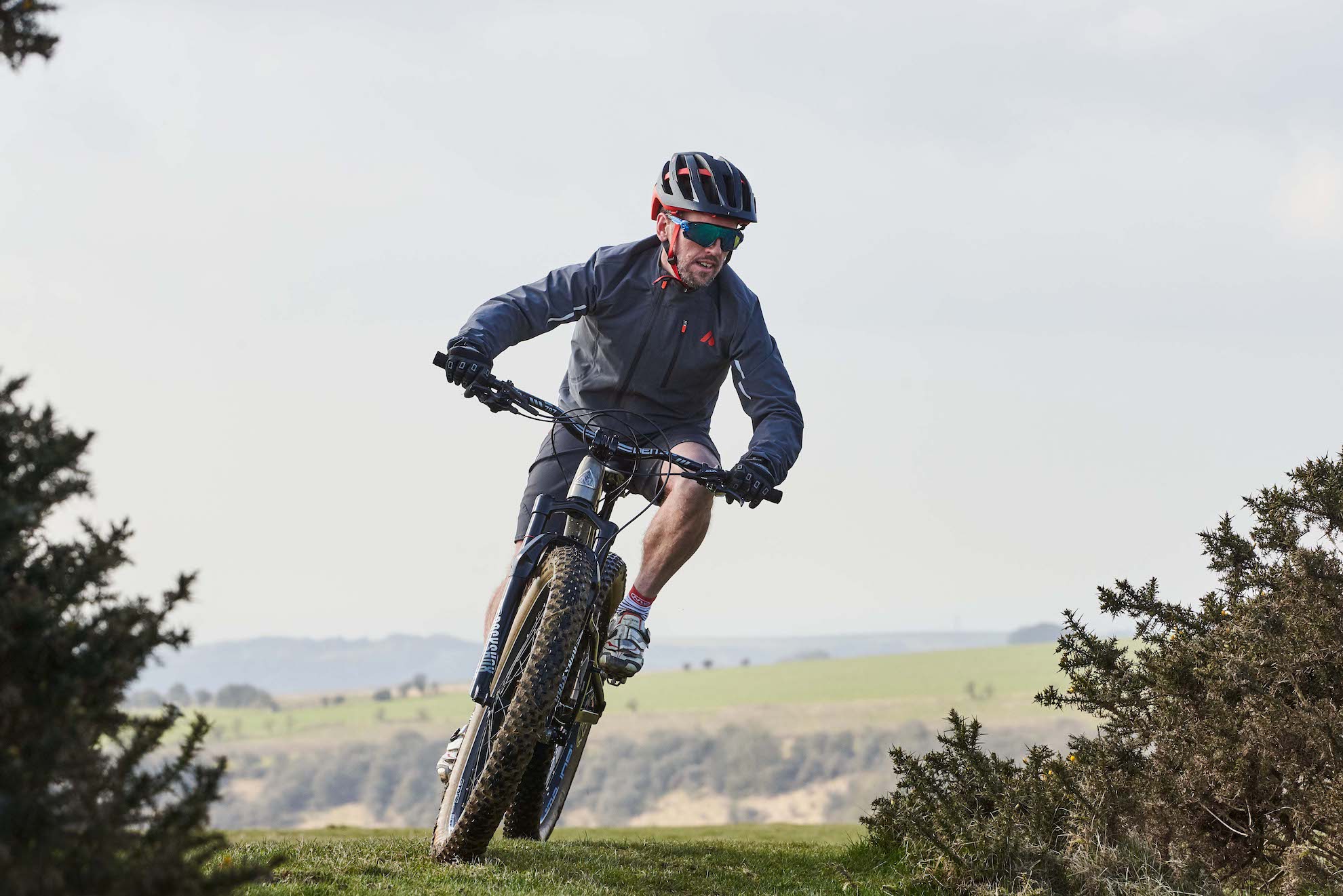 A brilliant piece of kit
The more I've used this jacket, the more I've liked it. The edition of two other colours, one of which is a flame orange/red is perfect for being seen in those dark, wintery days.
What I love
Fantastic fit
Quality of the waterproof material
Choice of colours (as of late 2019)
Minor gripes
Can feel a little baggy in a wind