[stag_intro]It's described as, 'The most beautiful corner of England', but less than a week ago, the Lake District was anything but when Storm Desmond desolated Britain's most visited national park, causing over £500 million of damage. In the aftermath, many of their roads destroyed, homes flooded, the residents of Cumbria picked themselves up and got back to business. With 16.5 million visitors a year, they can't afford to let a storm stand in the way. To that end, Dave and Tobias did a spot of kayaking on Windermere to prove that it is still, 'business as usual' in the place that Wordsworth once described as 'a national property in which every man has a right and interest who has an eye to perceive a heart to enjoy'.[/stag_intro]
Of all the National Parks of Britain, the Lake District is the one I know best. I've run across the Lakes in a Day, I've cycled across them in the Coast to Coast, I've even attempted to complete the infamous Bob Graham Round.  The Lake District is a place that I've grown to love and admire. But for Dave MacFarlane, my companion on this tour of the National Parks, it means so much more – it's his home.
Only several days into our voyage through Britain, Storm Desmond hit our shores. First it was Keswick and then suddenly, Kendal, a place all too real to both of us, as it was during the Kendal Mountain Festival several weeks ago that Dave agreed to join me on this trip – and where he and his fiancee live.
On Saturday night last week, at the height of Storm Desmond's attack on the Lake District, Dave spent much of the evening either on the phone or following the news, as the water levels drastically rose in Kendal, the water levels reaching the bottom of his road. And the worse bit for Dave was that there was nothing he could do. Even if he jumped in the car that very evening, he wouldn't have been able to get home as all the roads into Kendal were flooded.
So it was with some trepidation that we drove into Kendal several days ago, en route down from our cycling and running adventures in Loch Lomond and Trossachs and the Cairngorms National Parks, with the hope of doing some paddling on Windermere. And on this occasion we'd be joined by by a good mutual friend of ours and Kendal resident, Rachel Duncan.
We hadn't factored on it being quite so difficult to find a suitable and safe place to launch. With the water levels being so high, it had submerged a number of bollards, boats and trees – which meant that there were quite a few hazards in the water. But the lake was beautifully calm and it wasn't raining (for now) – so the conditions were perfect when we finally found a spot at Waterhead.
The sun was casting a fabulous glow on the hills, the birds were out and we were out on the water, witnessing the full beauty of the Lake District. Indeed, I'm never failed to be amazed by the different perspective you get when on a boat.  But one mustn't forget that Mother Nature is still in charge and before too long, the wind picked along with a dollop of rain, causing the lake to suddenly become quite a bit choppier.
We would have loved to paddle further down the lake, but time wasn't on our side, so I've once again promised myself that I'll come back and kayak the full length of Windermere. And probably whilst I'm at it, have a go at some of the other lakes too. Because despite Storm Desmond's efforts to derail business, the Lake District is an amazing national park and worth visiting all year round, and in every season.
[alert type=white ]Note: Remember to always check the weather forecast – it can be very fickle in the Lakes. The best place and possibly the most accurate is the Mountain Weather Information Service which does excellent and comprehensive forecasts. [/alert]
Where to Stay
My favourite place to stay in the Lakes is Great Langdale Bunkhouse – which is about 20 minutes up the road, but perfectly placed for exploring all the lakes. It's great value for money, warm (they've got a fancy boiler that does wonders) and is right next door to a gleaming pub.
Where to hire canoes
The best place (in my humble opinion) is Windermere Canoe & Kayak. They have an excellent range of boats to hire.
Where to eat
After our paddle, we withdrew to perhaps the best cafe in the whole of Ambleside – the Rattle Gill – owned by the charismatic Clare and Alec.
4 things I'd do in the Lake District if I had more time
If you're a cyclist, then there's a very good chance you've heard of this classic sportive that's often called the toughest in the UK. But you don't have to wait until May to complete this 112 mile beast of a ride that starts at Grasser and takes in most of the classic climbs, including Hardknott & Wrynose passes, since it's possible to tackle the 'Four Seasons' route and record your time. Sadly, the timing route isn't currently available, so you'll have to rely on Strava to see how you get on.
2 Run the Fairfield Horseshoe
Although I've run up Fairfield, I've never done the actual Fairfield Horseshoe which is a classic walk and fell race. It's only 14kms but it's got almost a thousand meters of ascent. It's a cracker by all accounts. It starts in Rydale and finishes in Ambleside.
3 Swim or Kayak the length of Windermere
Besides being England's longest lake and something of a tourist destination, Windermere is a mecca for kayakers and swimmers, keen to knock off an iconic swim or paddle. At a little over 10 miles long, it's a decent paddle and a very tough swim. Indeed,  the truly hardcore swimmers will swim both ways. But once is enough, if you ask me.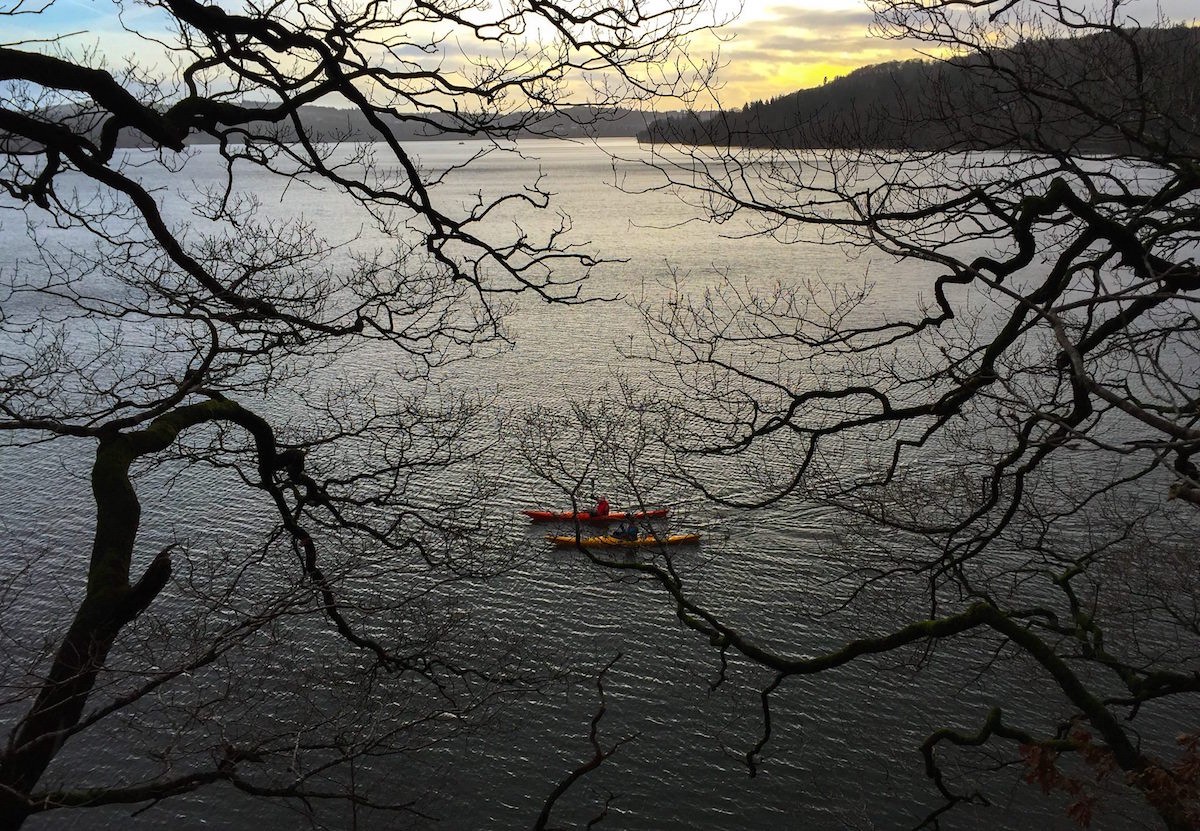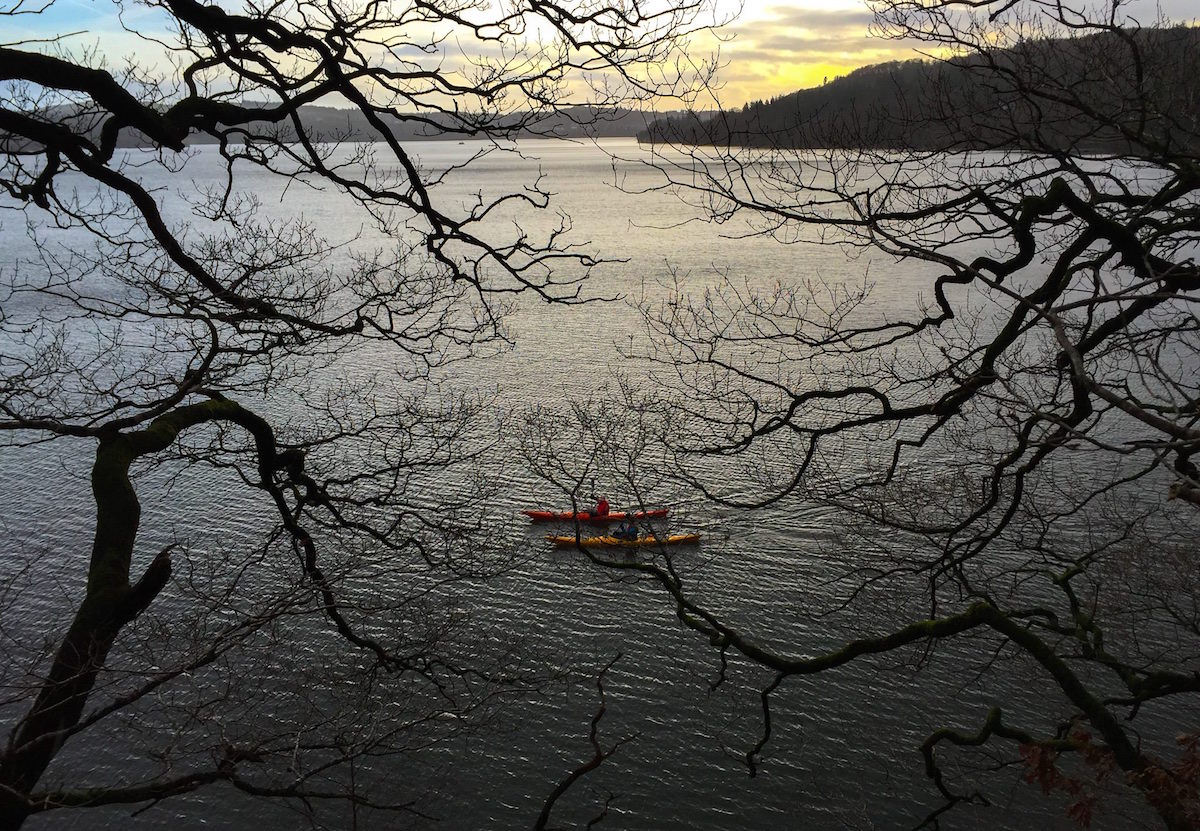 4 Complete the Bob Graham Round
I've once tried to complete this iconic fell running challenge and it well and truly bit me in the arse. There's nothing easy about running 70 odd miles between the 42 highest peaks in the Lake District within 24hrs. But one day, I'll be back in the hope of joining this prestigious club.
You can follow our adventures on Twitter, Instagram, Facebook or simply using the hashtag #MINIActionMan