[stag_intro]In an effort to fall back in love with cooking, my wife and I decided that we need to get a new oven – one that doesn't require sticking a broom handle against the oven door to keep it shut. Ordinarily we'd normally go for the cheap and cheerful option, but we decided that a good oven would be a worthwhile investment – and one that will hopefully put the 'fun' back in cooking. [/stag_intro]
[stag_divider style="strong"]
I'm not one to normally get excited about an oven. Having inherited my current one from my home's previous owners, I've simply made good with what I've got. After all, an oven is not what I'd normally consider to be 'an exciting purchase'.
But having got married and like many men before me, I've had to reassess my opinion of my trusty oven, which hitherto getting hitched, was used mainly for pizzas, lasagna and various other batchelor-esq type cooking. But no more. The end is nigh. It's time to change. To upgrade. And most importantly, to enjoy cooking.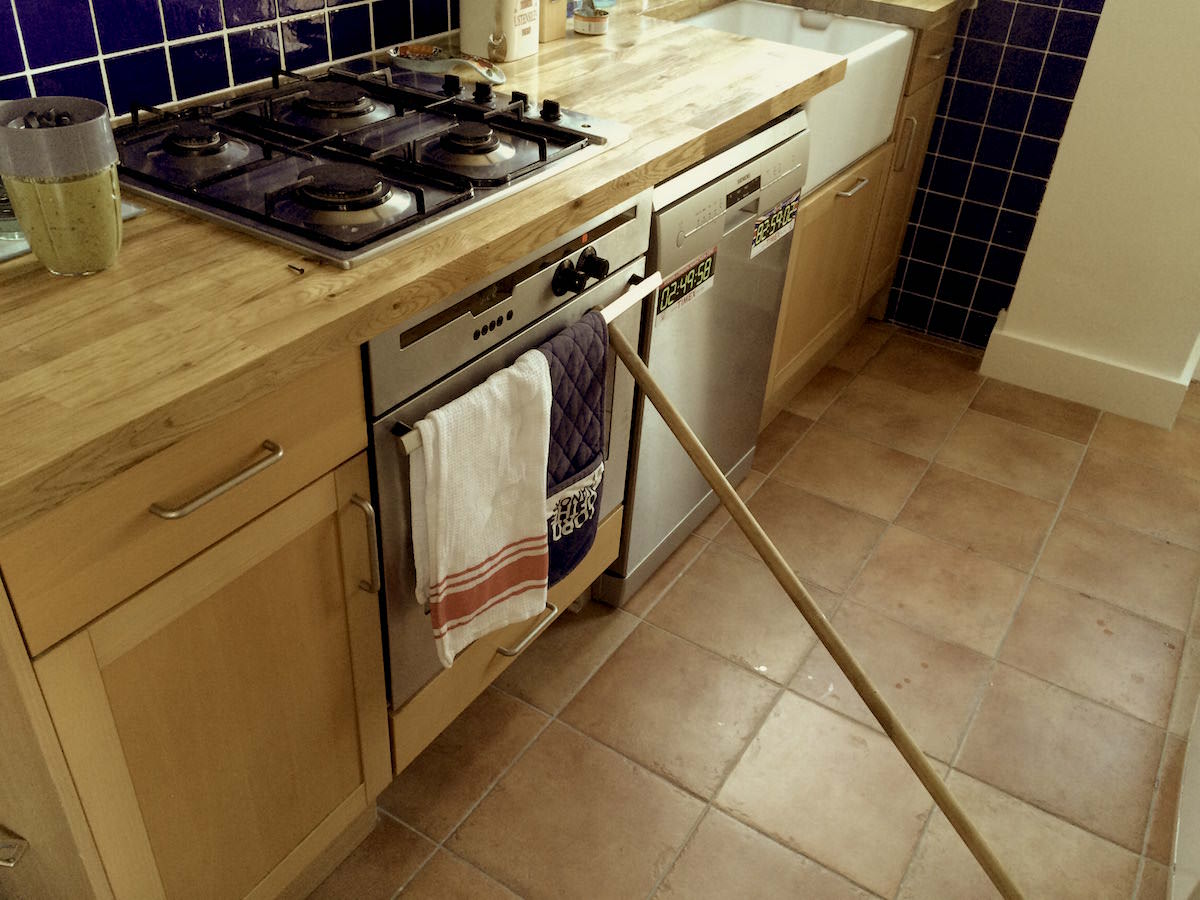 So rather than pop down to our local Curry's and speak to a sales representative who knows less about ovens than we do, we decided to take the plunge and go for a lifetime investment – a Miele. So we popped down to the Miele London Gallery off Cavendish Place, and chatted to someone who actually knew something about the product.
Zayne and I were both blown away by how high-tech ovens have suddenly got. Our current one does grill and fan oven – that's it. But these ovens – they're from another age. Of course, the more money you spend, the more you get. But even the most basic of ovens has 7 functions – and ones you'll actually use rather than forget.
But certainly, what we were most taken with were the self-cleaning options (pyrolytic), the automatic programming (which means the oven works out how long and at what temperature you need to cook your chicken, etc) and the 'Moisture Plus' – which insert bursts of steam into the oven whilst your cooking – to avoid it getting too dry. It's genius.
Having settled on particular model of oven, we wanted to see what it's capable of.  So I signed us up for the 'Let's do Lunch' demonstration – a perfect opportunity to try before you buy!
"Our Let's Do Lunch demonstrations are for anyone who's planning a kitchen but hasn't quite decided which Miele appliances to include. It's the perfect way to find out exactly which appliances will suit you and your kitchen. Our talented Home Economists bring Miele built-in cooking alive, getting behind the signature features and showing you just how our appliances can be used to create beautifully cooked food which you'll get to sample during the course. You'll see the amazing versatility of Miele Steam Ovens, find out how a Miele warming drawer can take the stress out of cooking and discover the amazing control you have with a Miele induction hob." 
What it turned out to be was sumptuous five course lunch made by two chefs who really knew what they were doing. We got to see all of their ovens in action – from the steam oven to the Pureline range. We even learnt a nifty trick for making the perfect poached egg with a steam oven – one that involved cracking the yolks into clingfilm before dropping them into water to steam for a few minutes. They were delicious!
As is often the case – project creep and kitchen envy came into play – and we then decided we'd need a matching hob. Typical!
However, despite the high price tag in comparison with your entry-level ovens from other brands, we've decided this is one purchase that's worth the investment. Hopefully we'll get 20 years out of it before the broom handle has to come back into play again!