[stag_intro]Carla Molinaro travels to Sherwood Forest to meet Robin Hood and his Merry Men in this quirky orienteering race by Red Bull.[/stag_intro]
It was slightly surreal, but as I walked towards the Robin Hood Village in the heart of Sherwood Forest, it felt as if I'd been transported to the fifteenth century. Around me Robin Hood and his Merry Men casually sauntered about the place with axes dangling from their belt, and the obligatory bow and arrow strung over their shoulder, all whilst a lute played delicately in the background. But if you thought I was in a dream, I was quickly brought back to reality as the Red Bull finishing arch and Lycia clad orienteers came into focus.
Now, if you think for a second that orienteering is running's geeky sibling then Red Bull have well and truly dispelled this with their take on this mentally and physically challenging sport. The majority of the participants in this second edition of the Red Bull Robin Hood were young, fit and had the steely look of athletes that were ready to fight to their death to be crowned champion and win a pretty cool trophy and healthy sum of prize money.
At precisely half past eleven, Robin Hood summoned us to into the depths of Sherwood Forest to a mysterious start point.  There was an air of nervousness as we wound our way through the trees to the start. Thinking that I could do with a few tips on how best to tackle this unusual race, I sauntered up alongside a family equipped with a compass strapped to their thumbs and go faster head bands tightly secured around their heads.  From the looks of things, the Mitchell Family were not messing around. They advised me to start at the finish, which is curious advice in itself, but from there I needed to work my way through the challenges all whilst trying to stick to the roads and paths. They also said strongly suggested I thumb the map and keep it orientated to the direction I was running. How hard could it be?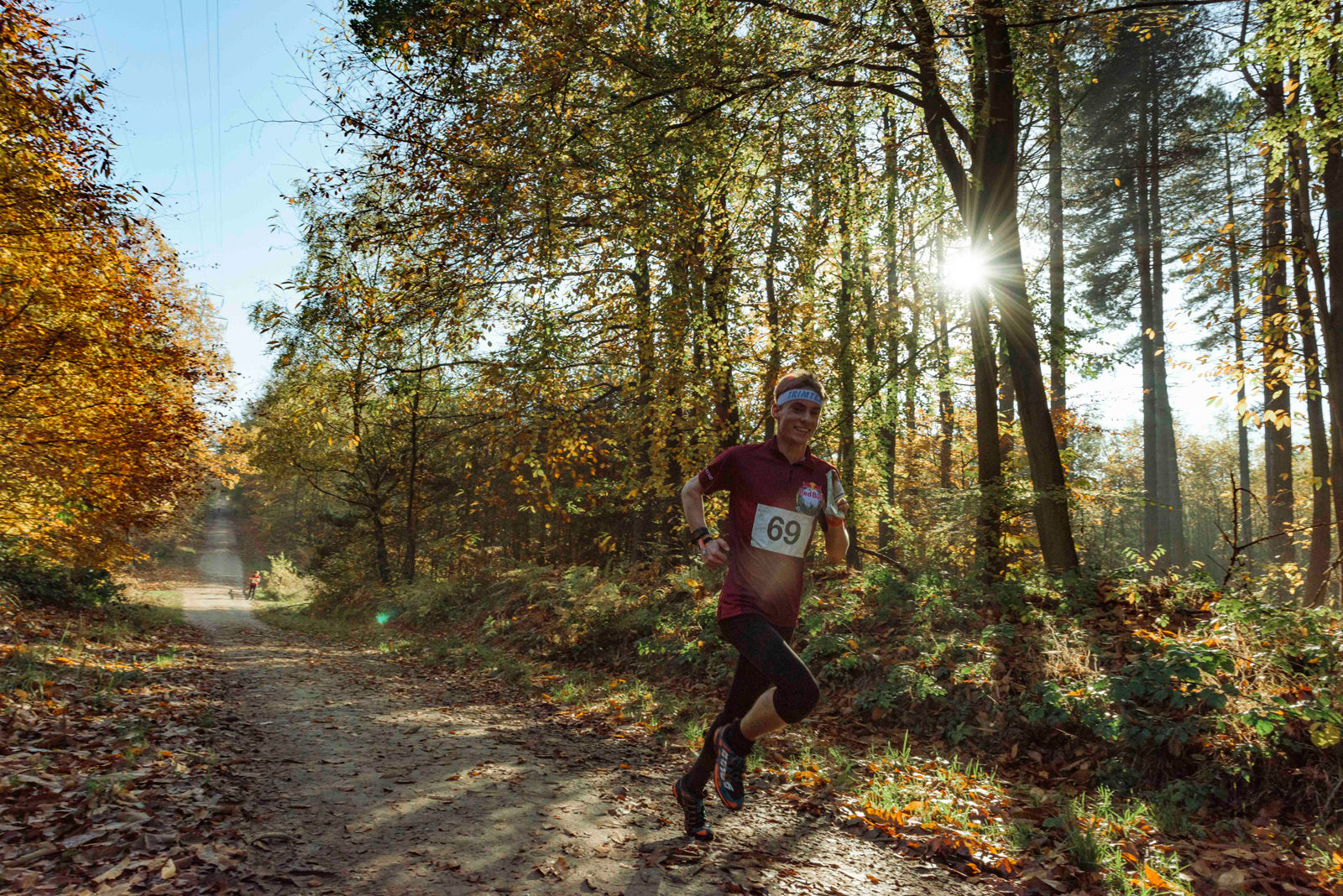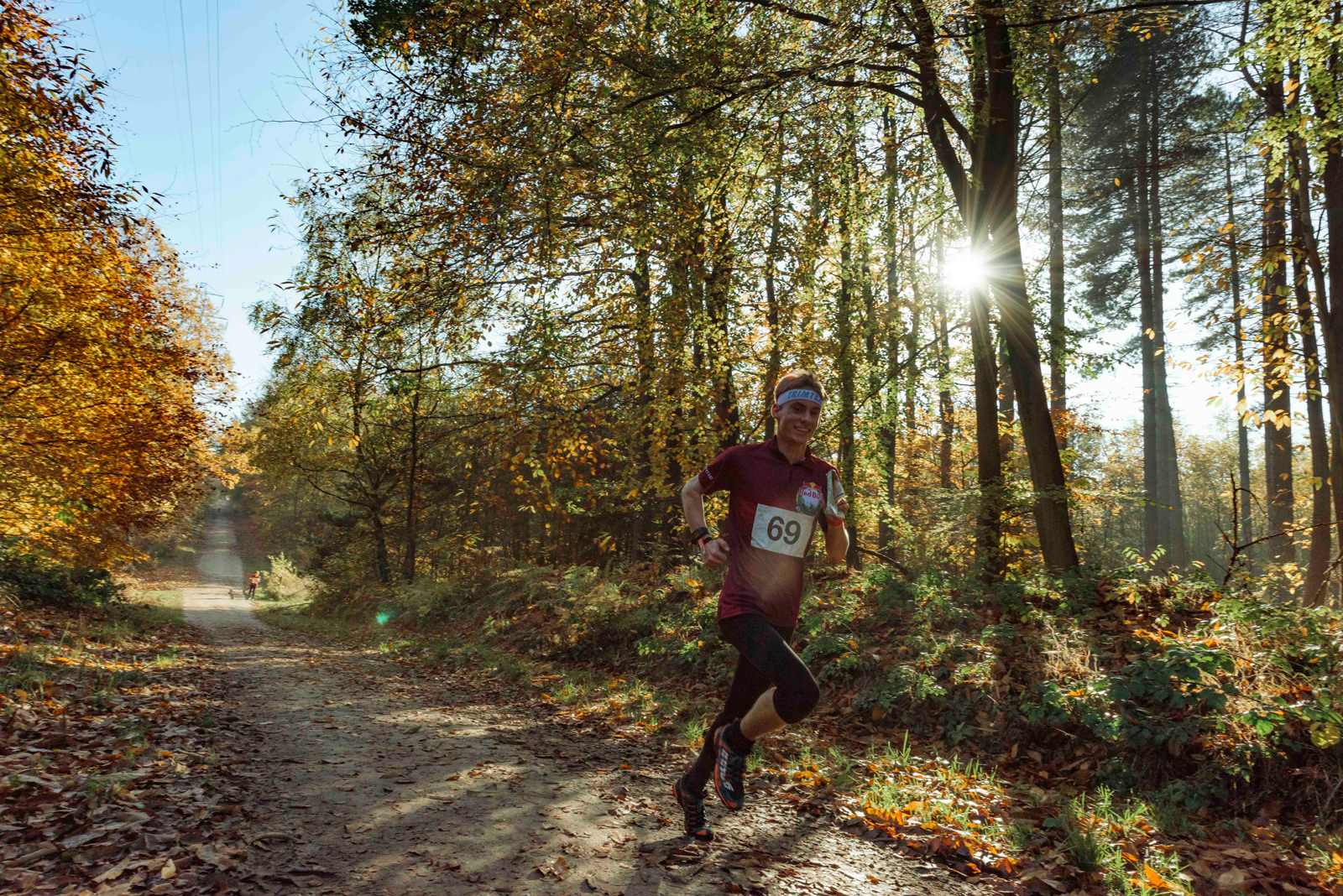 At the start the bugle sounded and in a flurry, the red ribbon was pulled from the scrolls to reveal our maps. Everyone quickly tried to plan some sort of route before bomb bursting into the woods in a myriad of directions.  It quickly became apparent that unless you had the combined genes of Mo Farah and Usain Bolt, you were never going to get all 36 check points scattered around the 18km course.  So the object of the game was to get as many check points within the 75-minute time-limit and attempt to complete the 6 challenges.
'If you think for a second that orienteering is running's geeky sibling then Red Bull have well and truly dispelled this with their take on this mentally and physically challenging sport.'
Some of the competitors stuck to the paths and roads but for the more adventurous or slightly crazy they decided to fight the bracken, barbed wire fences and thorn bushes in a vain effort to take a slightly more direct route to the hidden controls. The speed that some of the guys and girls were running and in and out of the controls was just amazing, they were clearly on a mission or they had turbo charged themselves on Red Bull, both feasible possibilities.
The six challenges were a mix of skill and strength: Raise the Castle Gates, Friar Tuck's Cellar, Scaling Nottingham Castle, Little John's Bridge, Besiege The Castle and The Sherriff's Archery Competition. As you arrived at each challenge game faces went on, as the steely eyed competitors fired bow and arrows or climbed ropes in a bid to acquire the bonus points as quickly as possible. I only managed to find 4 challenges, but I did bag all 80 points that were on offer.  I was pleasantly surprised by my archery skills. Perhaps serendipity has pointed me towards another sport once my running days are over!
The 75-minute cut off drew nearer and a mad dash for the finish line was made in an attempt not to lose any precious points. As the orienteers crossed the finish line there was a mix of relief and complete exhaustion. It was clear from everyone's faces that they'd given their absolute all on the day's quest. But there was also a sense of joy and camaraderie as we basked in the sunshine, comparing scores, routes taken, and discussing how the challenges – all whilst eating a tasty stew and drinking a vodka and Red Bull from the free bar. It's not all bad!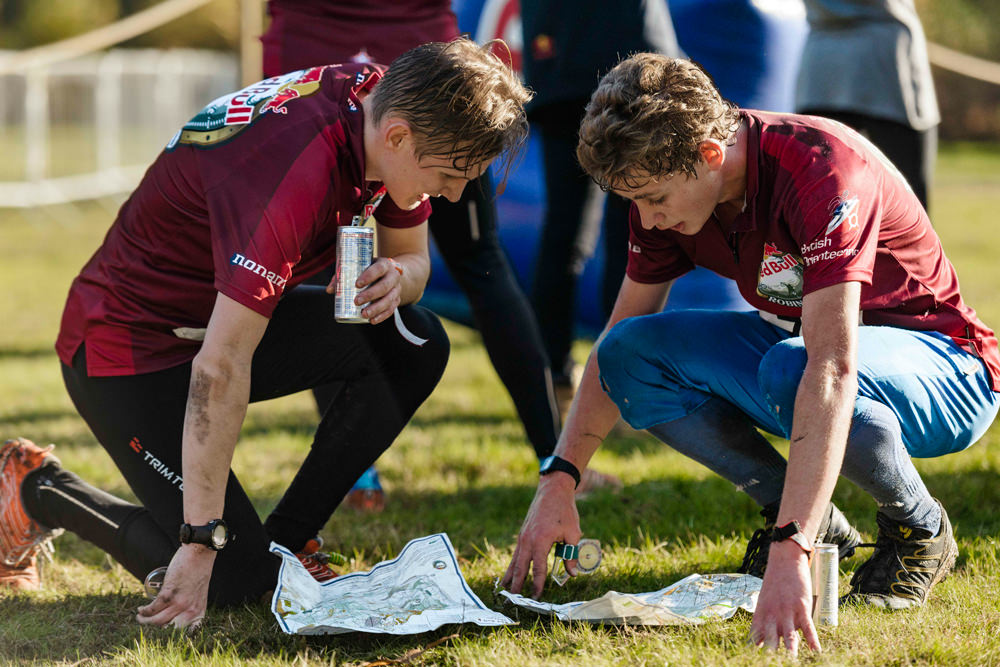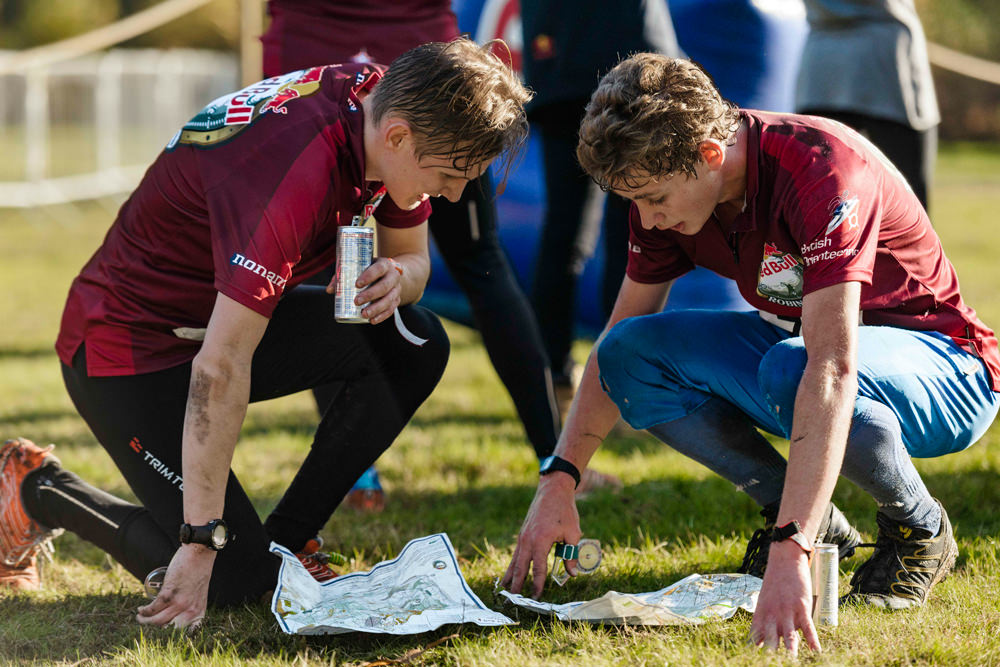 In short this event is absolutely awesome and I would do it again in a heartbeat.  However, it's not for the faint hearted. It not only tests your navigational skills, but also your speed, stamina, strength, hand eye coordination, balance and your brain. What other sport can boast to test all those qualities?
If you're keen to take part in the 2016 event of the Red Bull Robin Hood, keep an eye out their website or their Facebook page.